30 Digital Nomad Destinations: The Best Cities to Live and Work Remotely in 2018
Over the last 2 years, I visited over 21 countries in the search of the best cities, towns and islands to work remotely and connect with other digital nomads.
Throughout this time, I've made it a point to keep my finger on the pulse, spending time in all the biggest hotspots while pushing myself to discover new destinations that cater well to the remote work lifestyle.
These two years of research culminated in a world-wide destination guide for digital nomads and after a year-long journey where I literally travelled around the globe , I've decided to take a break from being the proverbial 'digital nomad guinea pig' and in 2018, I'm sticking to the destinations that I already know and love.
Despite my dedication to discovering the world for digital nomads, there are still quite a few destinations that I didn't get to make it out to in 2016/17 so in this post, I'm going to share my thoughts on an expansive list of destinations that have made it onto my watch list in the last two years.
First up, let's cover what a 'digital nomad destination' really is.
What makes a great digital nomad destination?
While the list of destinations from which you could work remotely is near infinite, many remote workers, freelancers and online entrepreneurs (ie. digital nomads) tend to congregate around locations with certain characteristics that make them ideal for working remotely and living an expat lifestyle.
Some of the characteristics that digital nomads most favour are:
Affordable short-term cost of living
Availability of high-speed and reliable internet, and
An exisiting community of other digital nomads
Other factors that make for a great destination for remote work could be:
Warm and consistent weather
Laidback culture
Convenience
Dating opportunities
Safety
and so much more
How does one determine the best cities to live and work remotely?
One source is the website NomadList.com, which attempts to share data on many of these factors for thousands of cities around the world.
For me however, I like to use in-depth blog articles and word-of-month from other digital nomads, combined with my own research to determine the cities with the most potential.
The following list is the result of countless hours spent researching and experiencing many of these destinations for myself.
Here we go!
The Bonafide Digital Nomad Hotspots
There are just a handful of locations that are known in the remote work community to be 'digital nomad hotspots'.
Ask anyone and you'll usually hear these 5 destinations come up most often.
#1: Chiang Mai, Thailand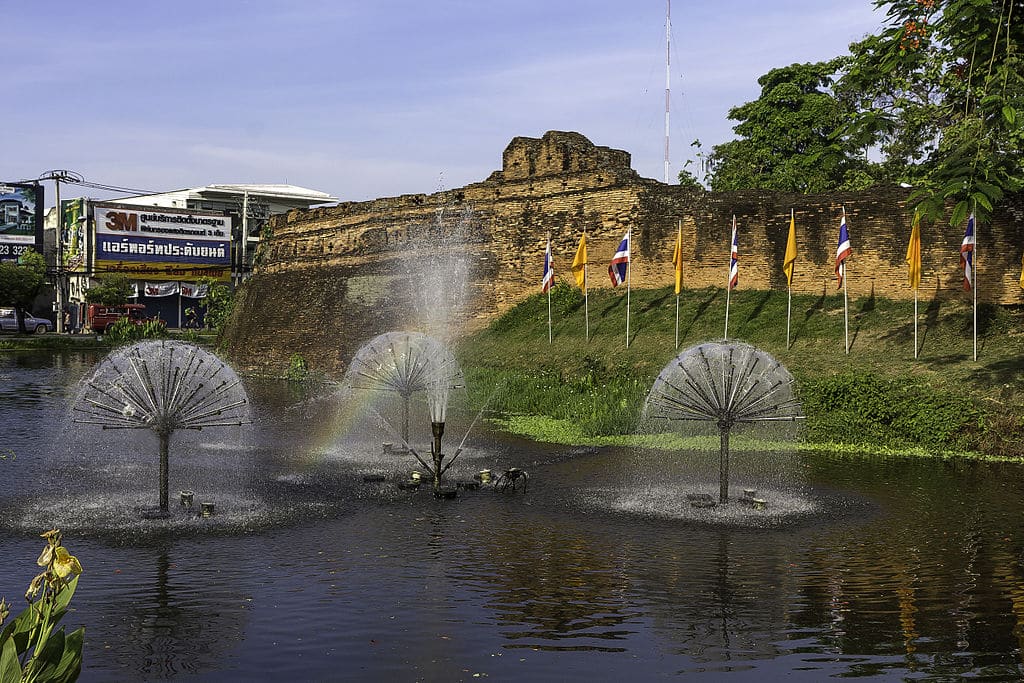 Chiang Mai is considered the digital nomad mecca and I can totally understand why.
All up, I've spent 9 months so far living in Chiang Mai and am heading back next month for another 2-3 months.
Chiang Mai ticks a lot of boxes for digital nomads. It's inexpensive and easy to navigate, has plenty of coworking spaces / cafes to work from and a thriving expat community.
At this stage, I've already spoken at length about Chiang Mai, so I'll just direct you to my in-depth articles on everything from cost of living to finding an apartment:
#2: Bali, Indonesia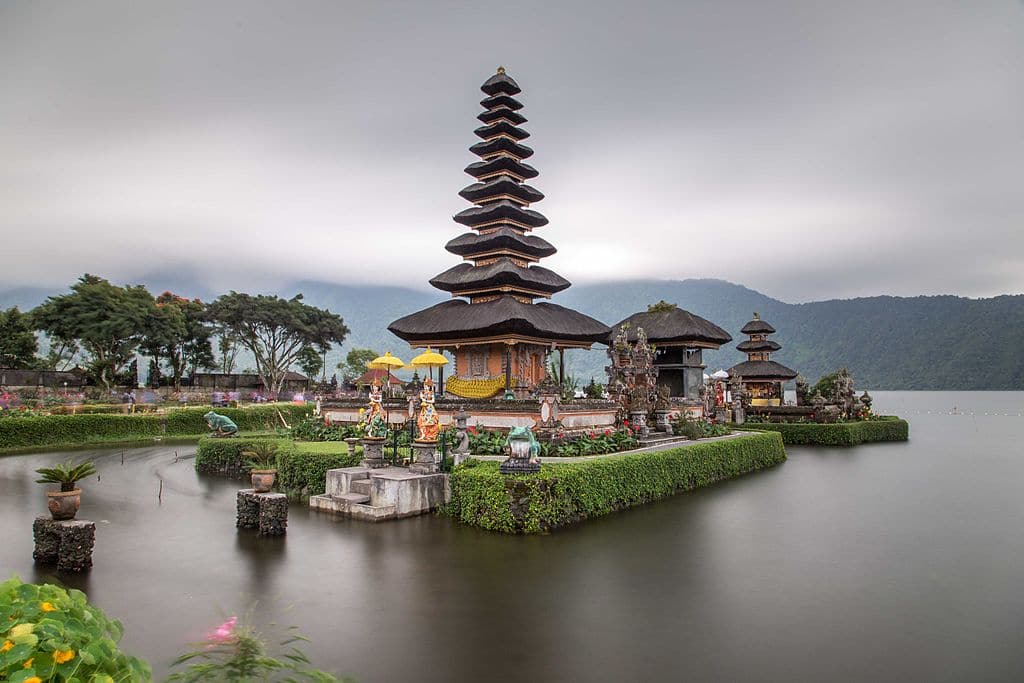 Bali is a close second to Chiang Mai as the digital nomad capital of the world.
While Chiang Mai tends to attract bootstrapping entrepreneurs, Bali attracts a different kind of nomad in the sense that it's more of a holiday island.
Although the island has been popular with tourists for decades, the coworking scene only just got started in 2013 when the island's first coworking space, Hubud opened its doors.
Since then, there have been new coworking spaces opening up across the island and this has been an important step for an island like Bali which caries a reputation for having a poor internet infrastructure.
Nowadays, Bali is a prime location for 'destination working' which is essentially the idea that your holiday destination can double as a remote work location as well.
More on Bali:
#3: Bangkok, Thailand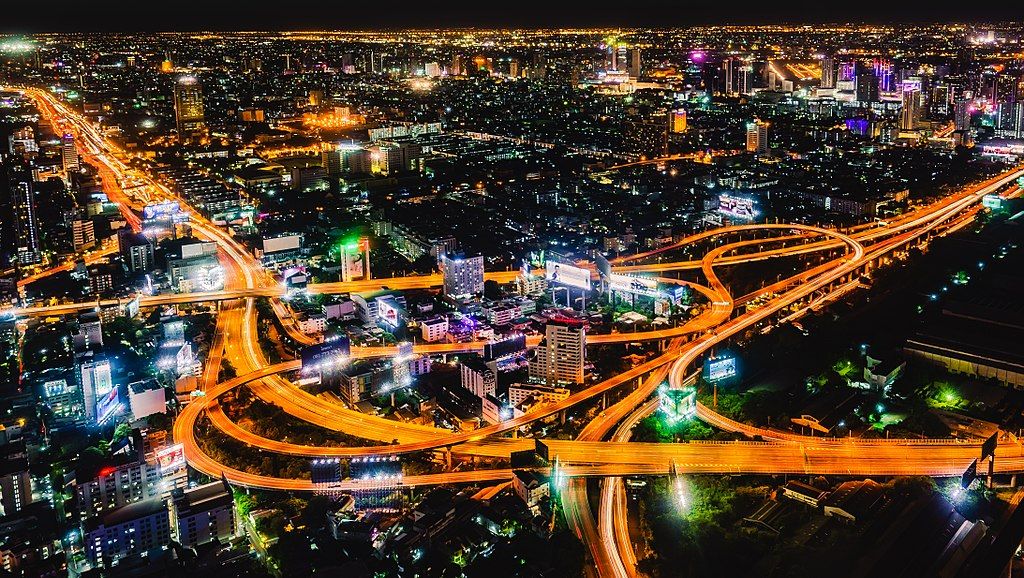 Objectively speaking, I think its safe to say that Thailand is the best country for living and working remotely as a foreigner and as the capital of Thailand, Bangkok is naturally a prime destination for a lot of digital nomads.
The city now has more coworking spaces than I can easily count and is an exciting destination for a lot of budget travellers.
The big downside to Bangkok is how crowded the city is and with over 8 million residents, the digital nomad scene appears quite spread out across the city.
More on Bangkok:
#4: Ho Chi Minh City, Vietnam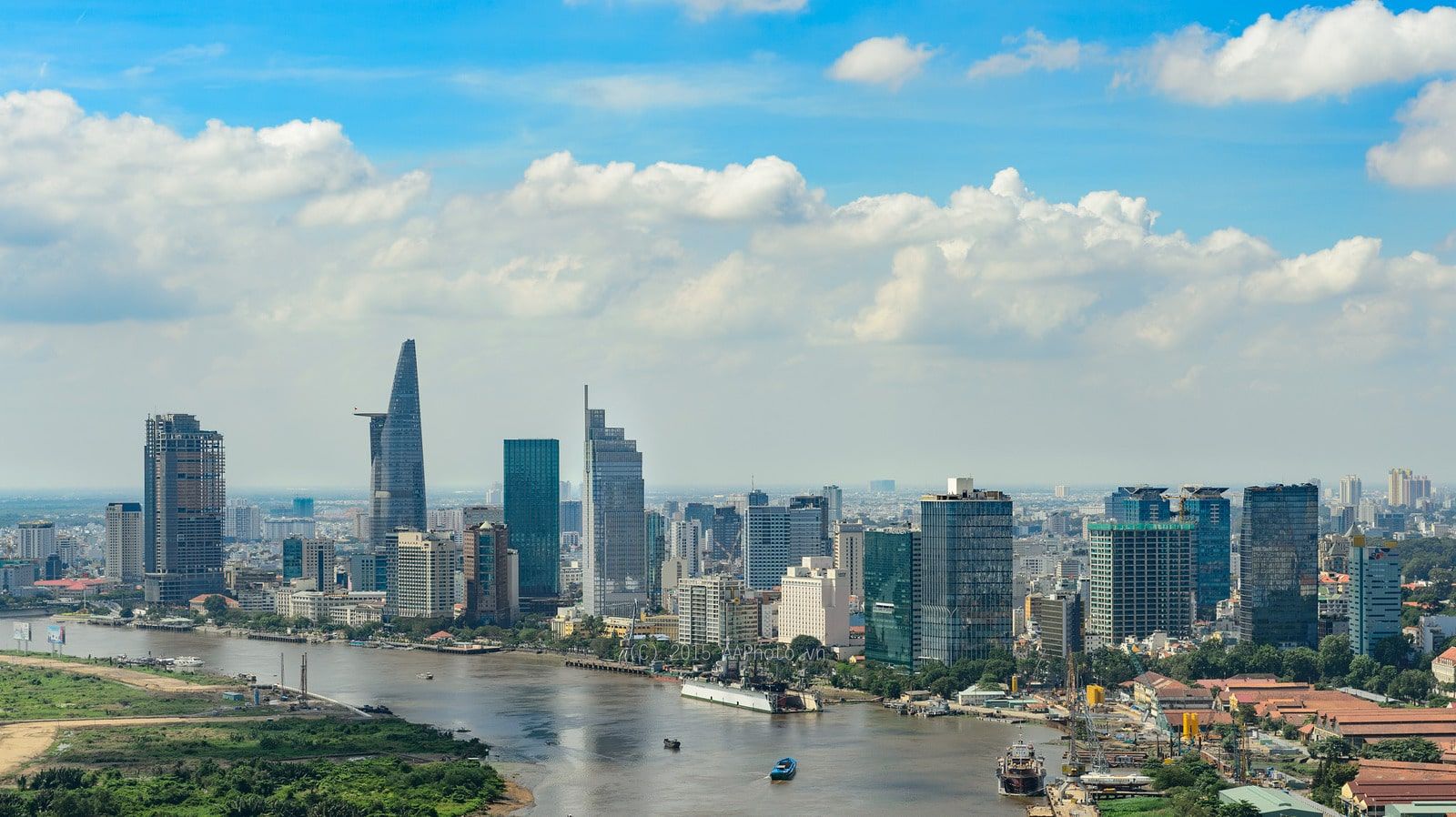 Much like Bangkok, Ho Chi Minh City (aka Saigon) is a huge city with over 8 million people.
While I honestly can't explain why, Saigon is very popular with location independent entrepreneurs and is often compared side-by-side with Chiang Mai as the best place to bootstrap your online business.
More on Ho Chi Minh City:
#5: Medellin, Colombia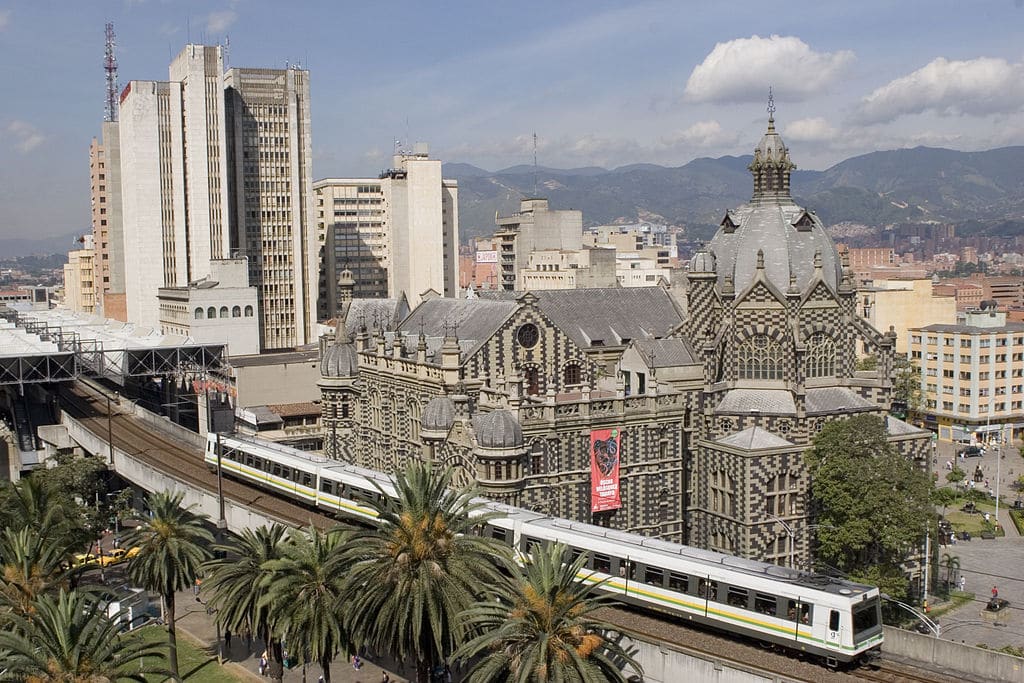 Finally, Medellin is the newest bonafide digital nomad hotspot.
It mixes many of the characteristics of the first four destinations like low cost of living, exciting nightlife / culture and good internet but in a completely different continent.
The city has come a long way from the dark days of Pablo Escobar and is now a well developed city bolstered by Colombia's fast-growing tourism market.
More on Medellin:
Now that we're covered the 5 bonafide hotspots, let's now cover the other 25 destinations, continent by continent.
Top Asian Destinations
As far as continents go, Asia appears to have the right mix of culture, cost and weather to attract digital nomads.
Here are some of the more talked about destinations in Asia:
#6: Koh Lanta, Thailand
As we've previously discussed, Thailand is an ideal country for living abroad and working remotely. Head to any corner of Thailand and you'll probably find at least one other expat working remotely.
Koh Lanta specifically has become a hotspot due to the popularity of a coworking space called KoHub which provides the perfect environment to get work done and connect with other digital nomads while enjoying a chill island lifestyle.
More on Koh Lanta:
#7: Koh Phangan, Thailand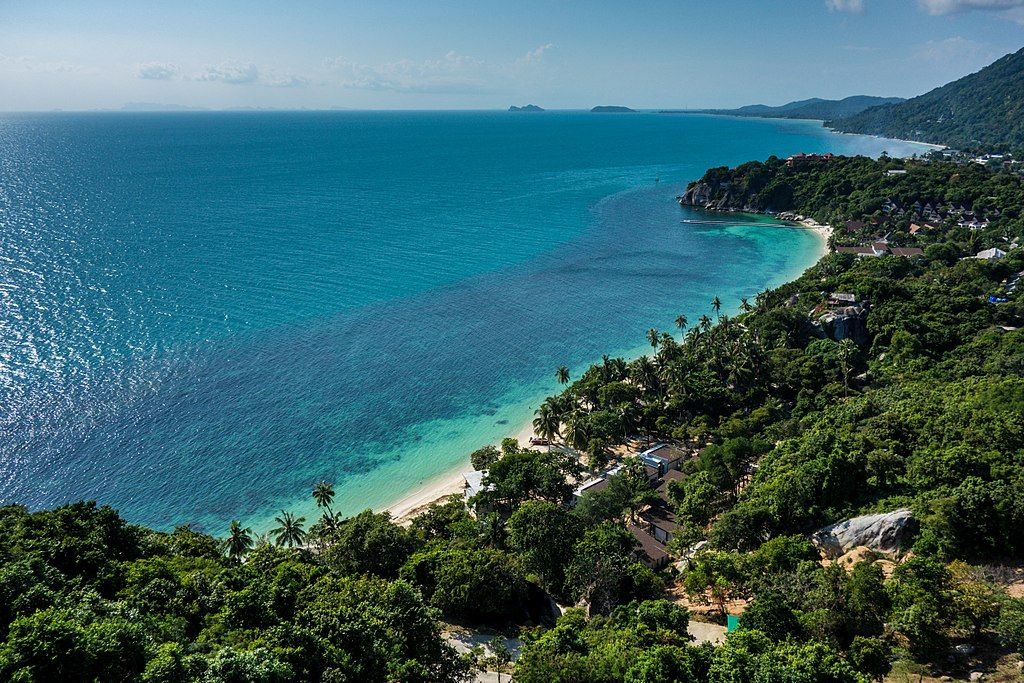 Famous for the original full-moon party, Koh Phangan is perhaps better known as a backpacker's paradise but with a few coworking spaces on the island, it caters well for digital nomads as well.
More on Koh Phangan:
#8: Phuket, Thailand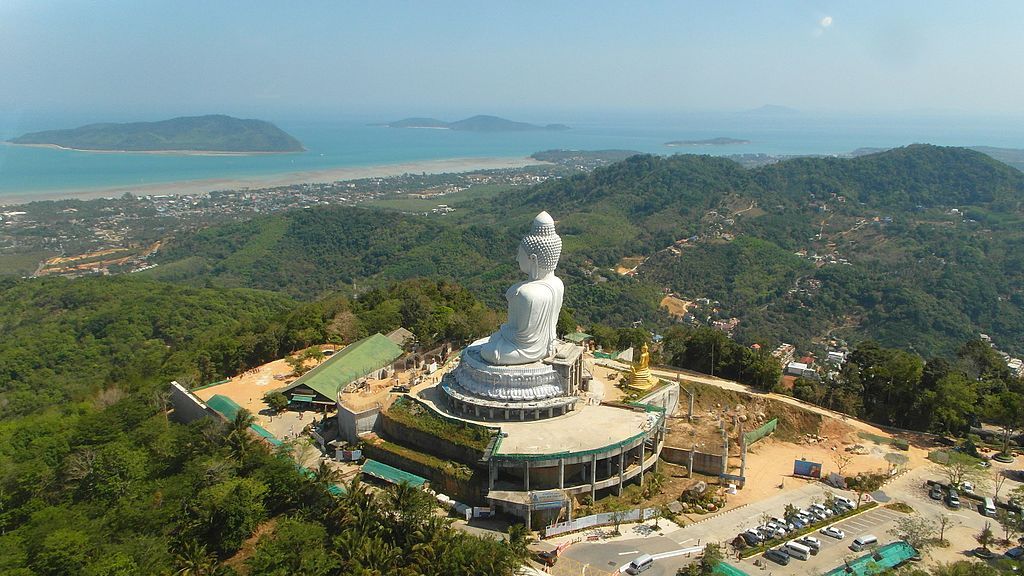 Still in Thailand, we're heading back across the other side of the country to take a look at Phuket, an island completely overrun with tourism yet with a quite few expats and digital nomads.
Ideally, tourism hotbeds like Patong Beach should be avoided at all costs but if you're into Muay Thai you'll find a community of nomads and expats training in and around the area of Chalong Bay, a popular location for kickboxing gyms in Thailand.
More on Phuket:
#9: Pai, Thailand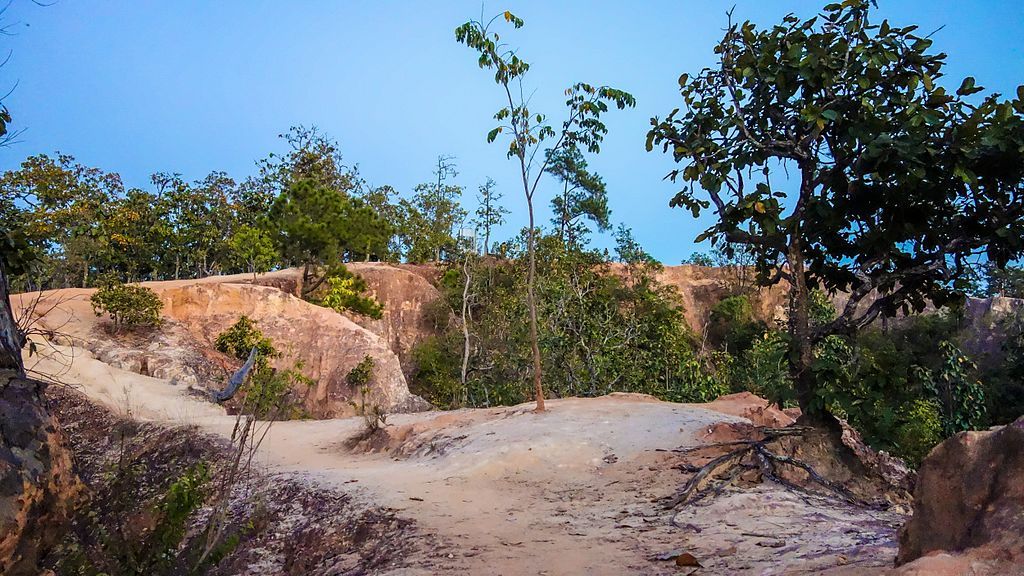 Worth mentioning on this list as a destination that comes up often on the website, Nomad List is the small village of Pai in Northern Thailand.
Don't get me wrong, I absolutely LOVE Pai but I wouldn't consider it a good 'digital nomad destination' as Pai is moreso the perfect place for a weekend getaway.
#10: Kuala Lumpur, Malaysia

KL (as it's known for short) is a super popular stopover city that a lot of nomads travel through for either a border run or on the way to their next destination.
It's an interesting place for a short visit but nomads generally don't stick around here for a long-time.
More on Kuala Lumpur:
#11: Kuching, Malaysia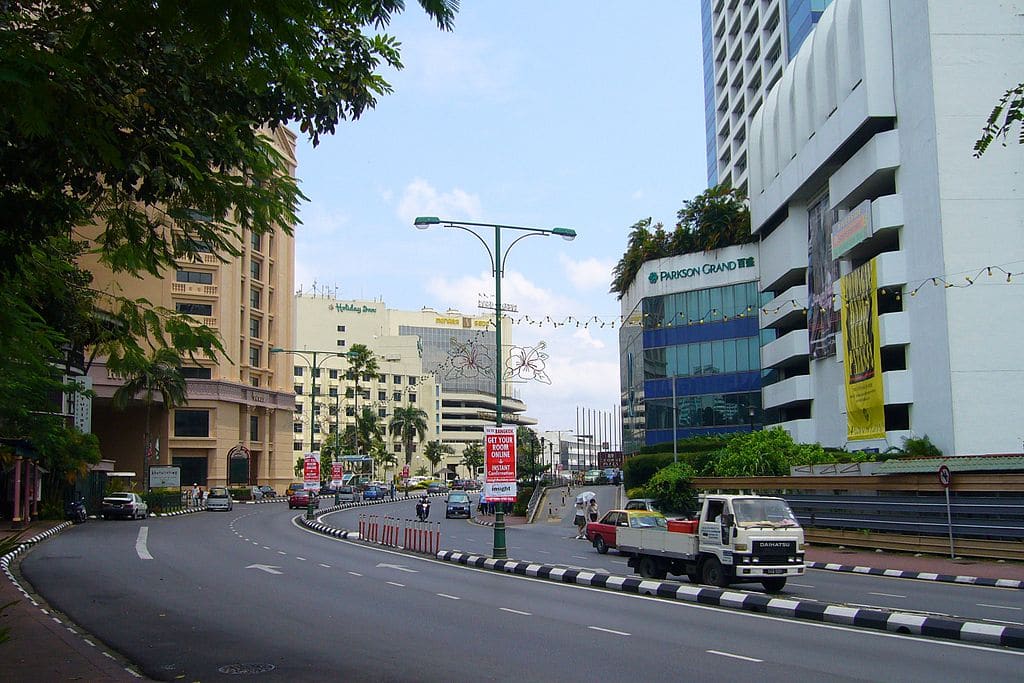 Kuching is the first destination on this list that I have not yet personally been to yet but has been touted by others as the next Chiang Mai.
Here's what James Hunt says about Kuching in his extensive article on LocationIndependent.co.uk:
It's certainly got some parallels; an easy chilled out authentic vibe with an undercurrent of hipster if you know where to look, mixed with the modern luxuries and all at great value.
#12: Hanoi, Vietnam
Hanoi is a destination I had planned to visit in April of 2017 but had to cancel due to a last minute trip to Morocco.
It's another crazy Vietnamese city but from what it seems, a more culturally creative destination than its counterpart in the south.
Like Ho Chi Minh City, Hanoi is a good digital nomad destination due to its low cost of living, exotic culture, warm weather and expat community.
#13: Danang, Vietnam
Danang sits in between Hanoi and Ho Chi Minh in central Vietnam and is the less busy alternative to these popular Vietnamese hotspots.
A search for 'danang for digital nomads' brings up a few different articles indicating to me that there is potential there but there hasn't been enough hype to lure me over there just yet.
#14: Taipei, Taiwan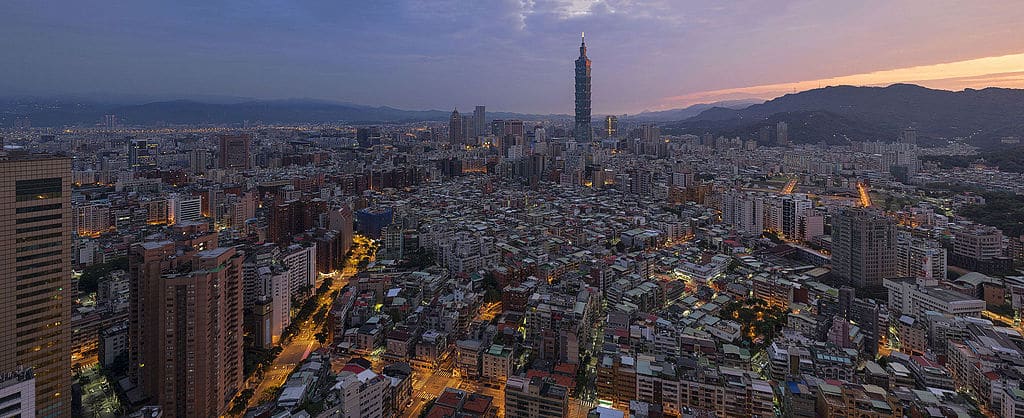 Taipei is a city that ranks well on Nomad List as a low-cost and more open alternative to China.
However, as Johnny FD (the only other blogger I know to have covered Taipei) writes on his post on the city:
I'll definitely come here again as a tourist and recommend it to anyone, but as of 2015 it's not a digital nomad destination.
I will admit that with direct flights operating from Chiang Mai, I have been tempted to visit Taipei but in terms of a long-term digital nomad lifestyle, I don't yet see a ton of potential.
#15: Siem Reap, Cambodia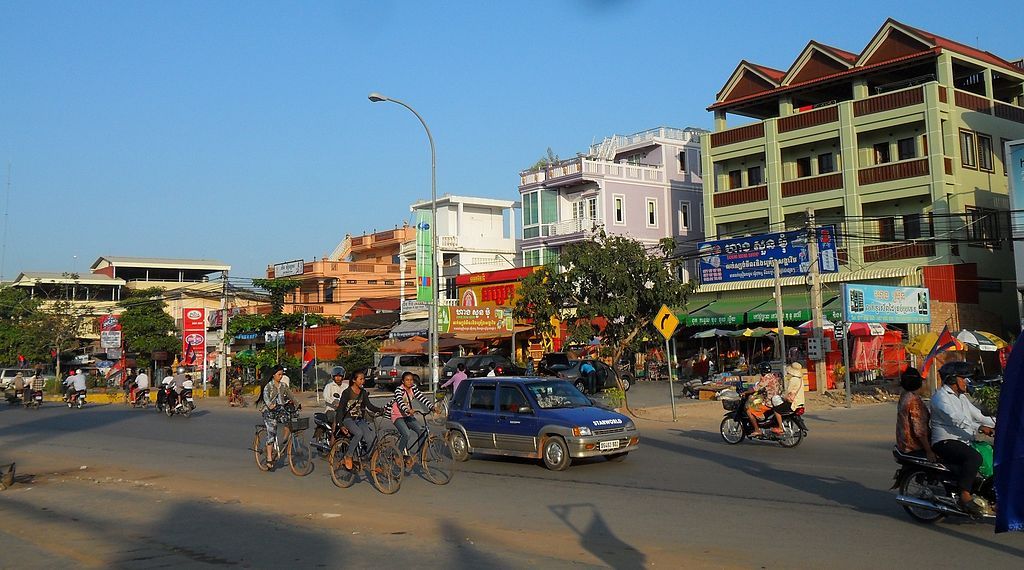 Finally in Asia, Siem Reap is a destination in which I visited in 2016 but as 'digital nomad destination', I wasn't impressed.
While I would definitely consider a visit to check out the amazing temples and party on pub street, I personally wouldn't want to stay longer than a week in the city.
I do mention it however as it is a low-cost destination with coworking spaces available to get productive and meet other nomads, so if Siem Reap appears to be an interesting place for you, definitely give it a go.
More on Siem Reap:
European Destinations
Moving on from Asia, Europe is a continent of incredible diversity and connectedness.
With so many cities in close proximity and linked via cheap flights, it a place that's perfect to spend hopping from place to place on that quintessential euro-tour.
#16: Budapest, Hungary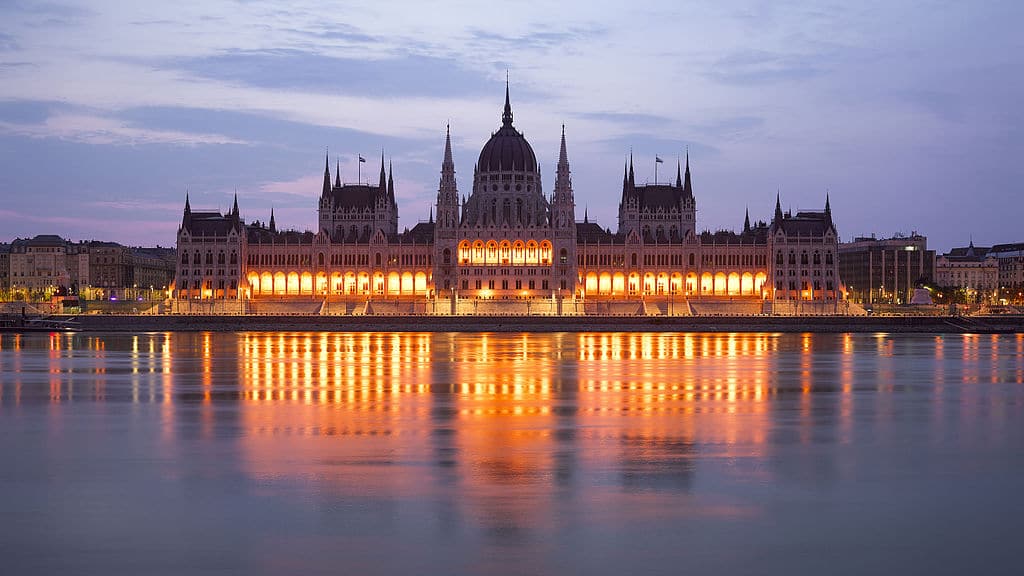 Each year when Europe hits summer, Budapest appears to shoot to the top of Nomad List.
It's a beautiful city that retains a low cost of living, especially when compared to its counterparts in Western Europe. It's well regarded in the digital nomad community and it's a city with everything you need to live a comfortable remote work lifestyle.
My opinion on Budapest after travelling there in June 2017: Yes, it is beautiful but what else? For me, it felt too much like a regular city and I realised how much I missed the exotic culture of South East Asia.
More on Budapest:
#17: Berlin, Germany
Berlin appears at #4 position on Nomad List's 'Best Cities for Digital Nomads'.
To me personally, I've never seen it as a 'digital nomad destination' and after spending a few days there visiting a friend last summer, I didn't experience anything that changed that perception for me.
#18: Belgrade, Serbia
Alright, now we're onto a destination in which I believe deserves more recognition in the nomad community.
While Belgrade might not seem like much, it covers all the basics very well (at least it does for me).
With fast internet, a low cost of living and a size that makes it easy to get around in, it's a city that works well for the remote work lifestyle and especially if you're into nightlife and dating, I've heard that Belgrade is a fun city for singles.
More on Belgrade:
#19: Sofia, Bulgaria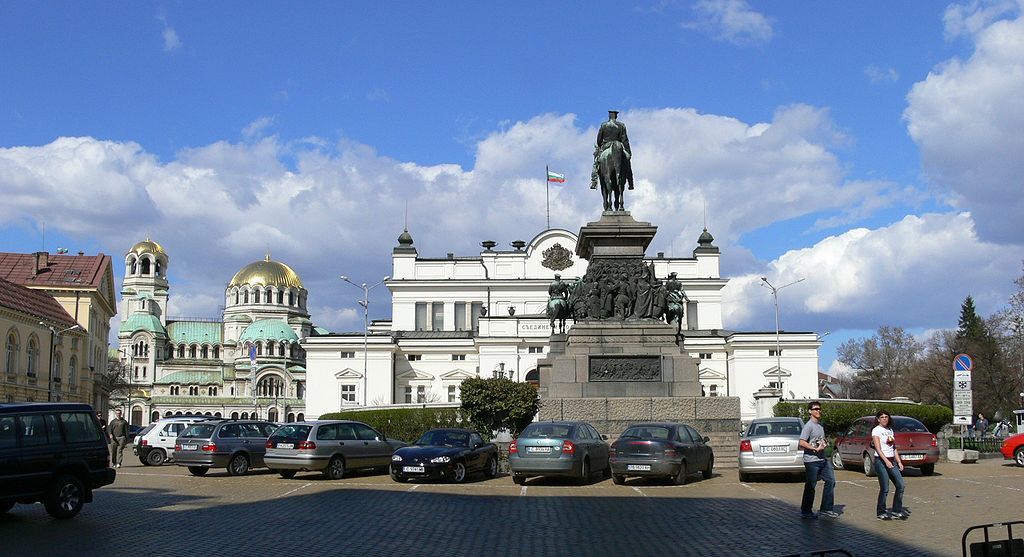 To me, Sofia is like the polished Belgrade. Just like the Serbian capital, it covers all the basics really well but has the added benefit of being an EU city, which for EU nomads makes travelling there much easier and overall, it's just that little bit more advanced.
More on Sofia:
#20: Prague, Czech Republic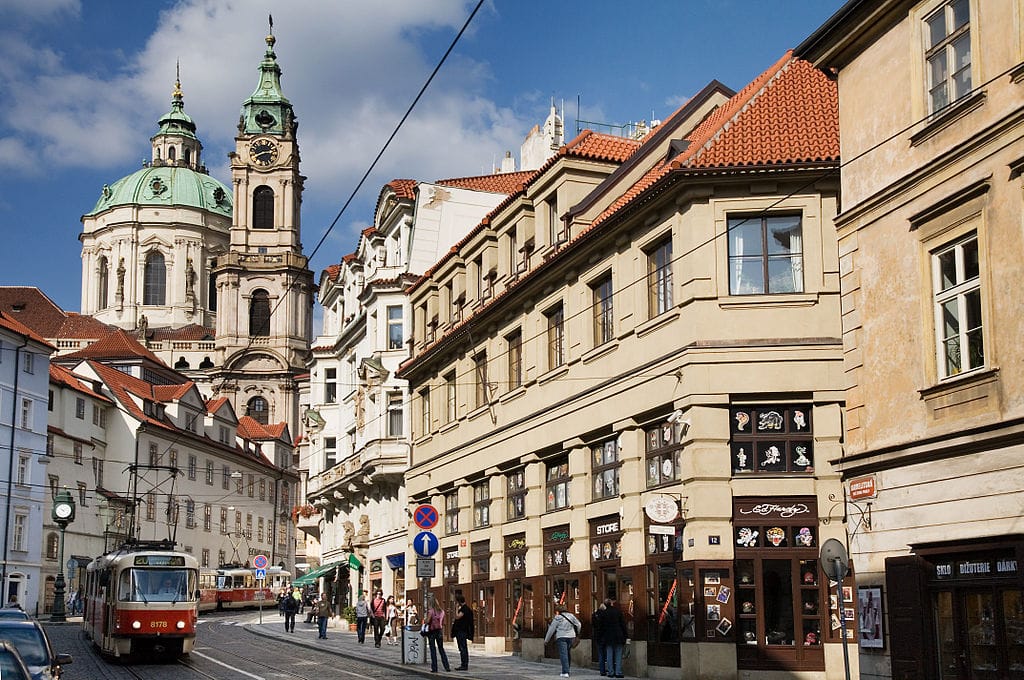 From what I've heard, Prague is a similar city to Budapest in the sense that it is just as beautiful and has a similar cost of living and coworking scene here.
According to Martin Rosulek, Prague has:
Nice weather for 9 months of the year
Architecture and sightseeing with story behind it
Modern Infrastructure
A good level of spoken English
Lots of coworking spaces and events, and
A good nightlife scene
But I can't verify as I know very few people who have spent a considerable amount of time there.
#21: Lisbon, Portugal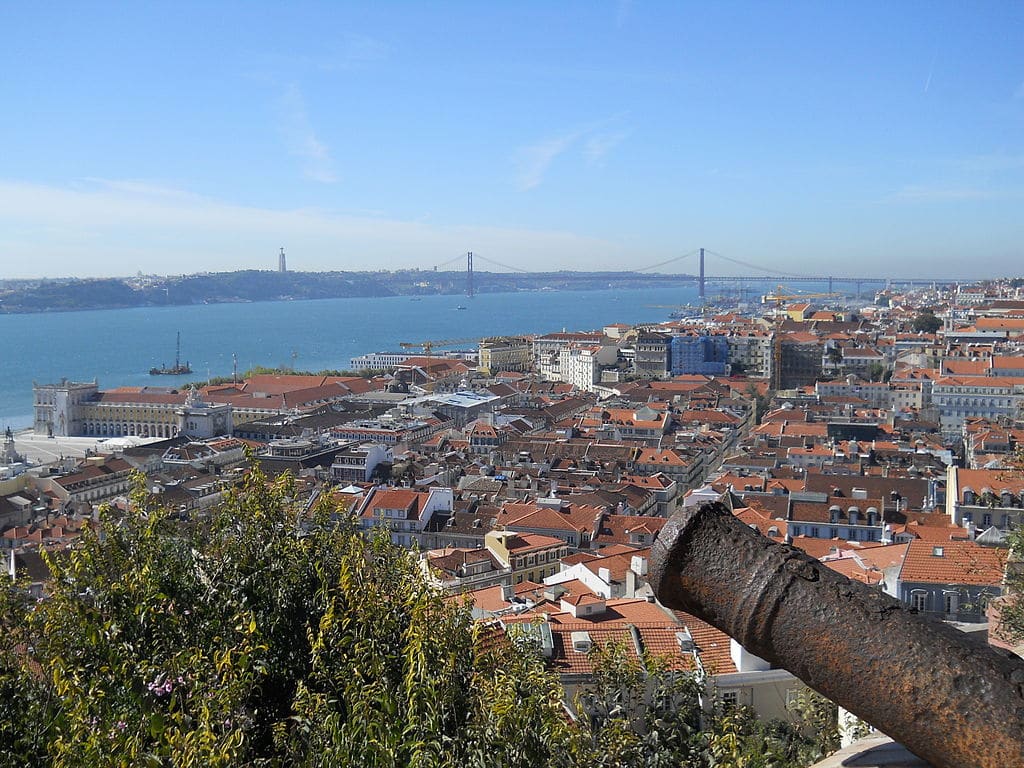 Out of all the destinations I didn't get to visit in 2017, Lisbon was the one I was most disappointed to miss.
It's home to the annual DNX Conference and a booming destination for tourists and digital nomads alike.
According to Italian expat, Marcella de Rosa,
Portugal, Lisbon is now becoming one of the main hubs in Europe for expats and digital nomads. More and more people are moving there and don't plan to return home.
It's also a city in which a surprising number of travel bloggers (such as Lauren Juliff) have decided to base themselves, indicating that many of the most well-travelled and influential digital nomads rate Lisbon quite highly.
#22: Las Palmas de Gran Canaria, Spain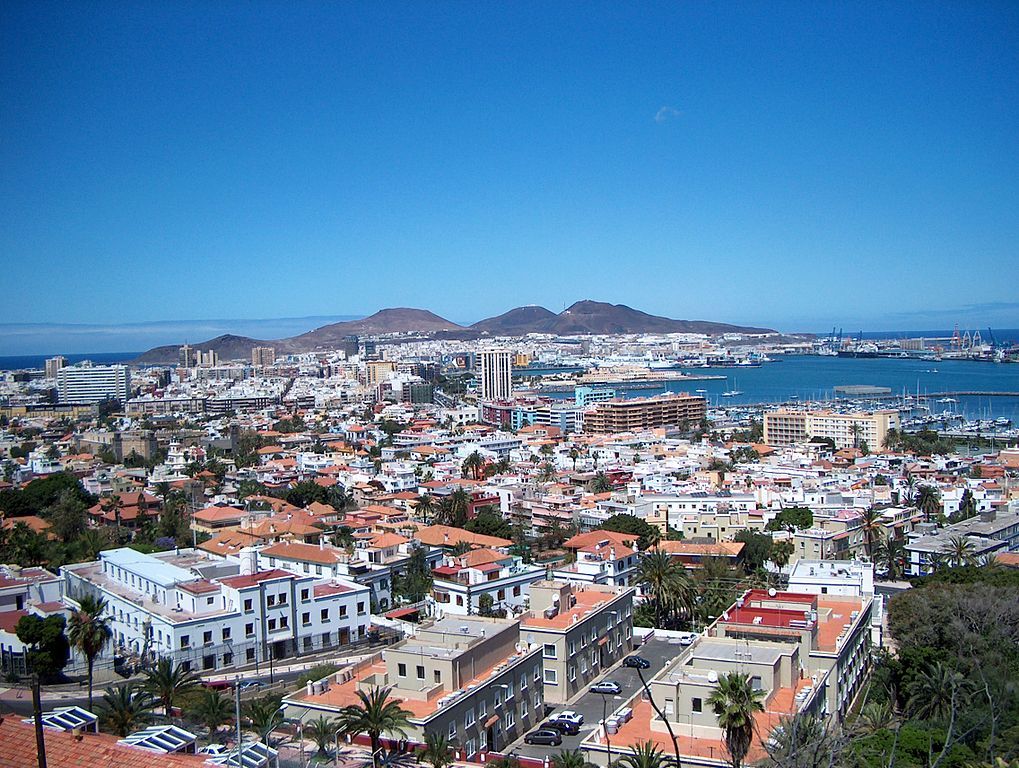 While technically a part of Spain, the city of Las Palmas in the Canary Islands is situated near the coast of North Africa, meaning that consistent warm weather flows through the island all year round.
I travelled to Las Palmas in September of 2017 and for me, it's one of my personal top 5 digital nomad destinations. It's got plenty of coworking spaces to work from, an incredible diversity of landscapes including colonial cities, beaches and mountains and finally, a thriving expat community due to its position in the EU and favourable economic conditions for remotely operating businesses.
It's also home to the annual Nomad City Conference and during 2017, was the starting point of the bi-annual Nomad Cruise.
More on Las Palmas de Gran Canaria:
#23: Tenerife, Spain

Also in the Canary Islands is Tenerife which appears to have similar conditions and an equal amount of workspaces for digital nomads.
It's also one of the best places to head for a work retreat with spaces like Wolf House catering for teams and Coworking in the Sun that caters more for individuals.
#24: Tarifa, Spain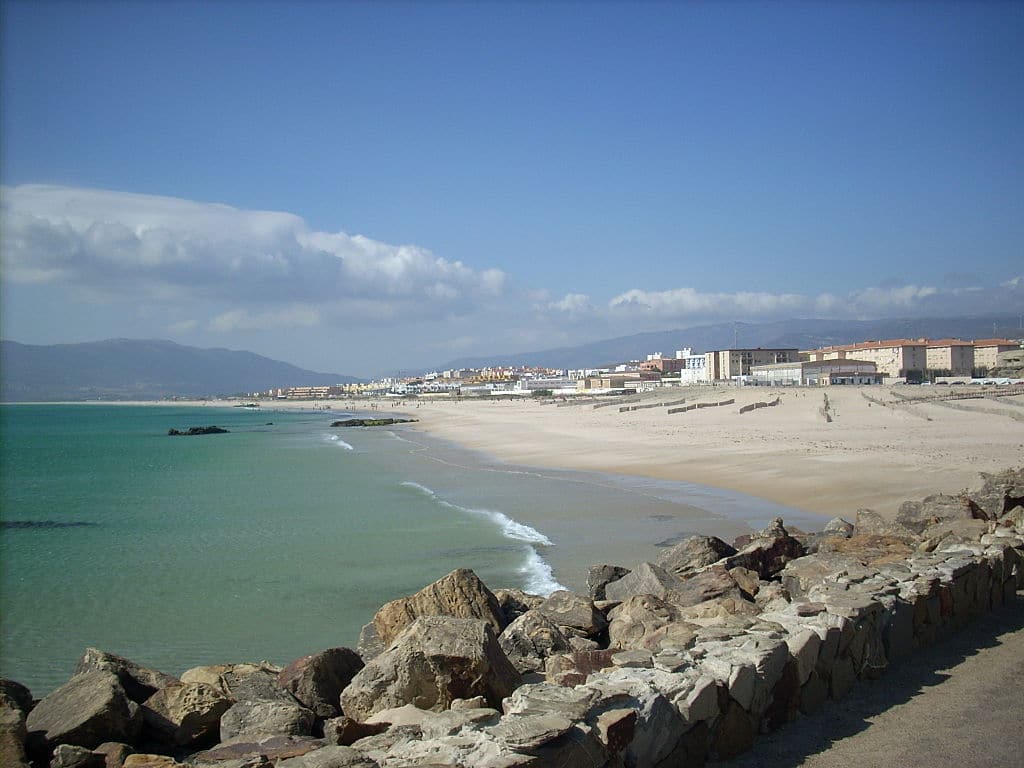 Moving from the Canary Islands to mainland Spain, Tarifa is a small town in the south of Spain that my friend and Nomad Cruise founder, Johannes Völkner is trying to promote to the digital nomad community.
Tarifa is an amazing place in low season (September – June). The prices are low and it's a fantastic place to try out the digital nomad lifestyle. Getting here is super easy, the infrastructure is great and besides Tarifa there is much more to see if you explore the other parts of Andalusia.

It's the perfect place to escape the big city life, live on the beach and take advantage of your location independent job. In fact it could one day become the Ubud of Europe ;-).
#25: Tbilisi, Georgia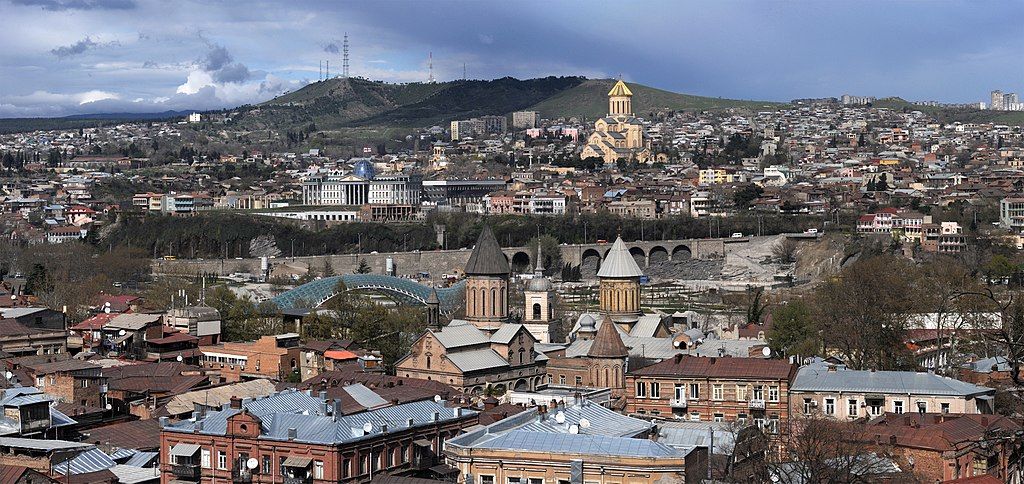 Perhaps a little obscure, Tbilisi is a city in Europe that my friend and blogger, Adrian Ingram discovered to be a potential digital nomad destination in the coming years.
In his video, 'A Short Day in Tbilisi', Adrian marks Tbilisi as a city that digital nomads might love due to its low cost of living, favourable visas - I'm talking 12 months on arrival for Australians! - and internet everywhere that averages around 24Mbps up and down.
Unfortunately there appears to be no "digital nomad community" there at the moment but that can always change as more nomads come and verify these positive conditions for the rest of the community.
#26: Bansko, Bulgaria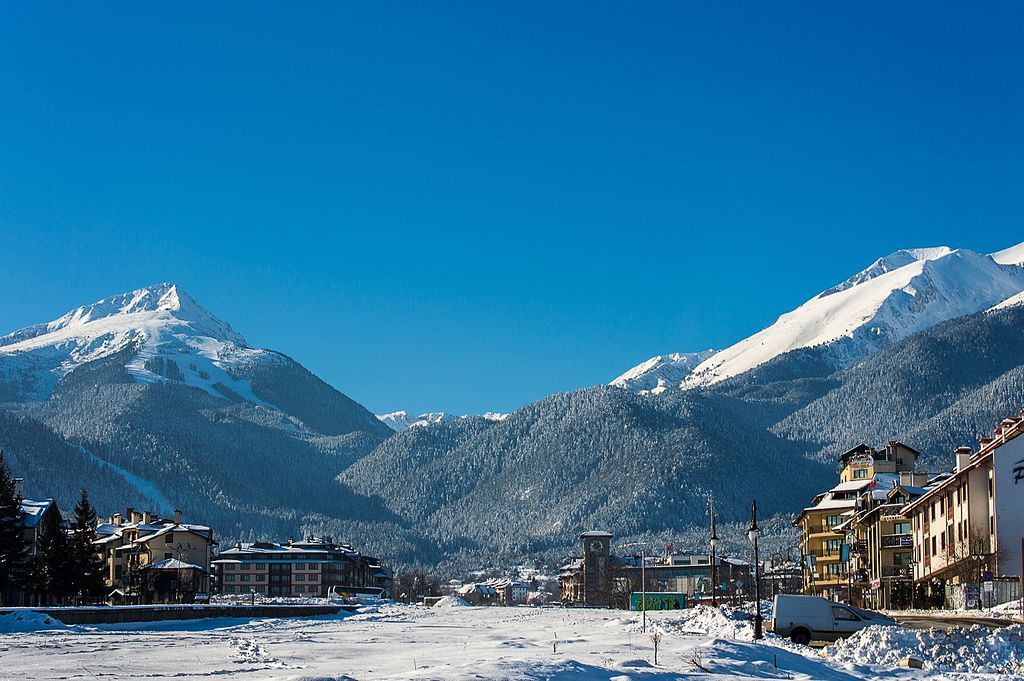 For the final city in my list of European destinations we're heading back to Bulgaria to a small town which Magus Nomad describes as 'The Digital Nomad Ski Resort'.
While setting up as a digital nomad in a ski destination is usually an expensive exercise, Magnus says that Bansko is the exception.
But what about work? Of course, you're going to need good internet and depending on who you are, a community of like-minded coworkers to hang out with. Luckily, Coworking Bansko exists to foster this community and give you a good spot to work.
As an Aussie, I won't be rushing across the world anytime soon to spend my Aussie summer in Wintery Europe but it does sound like a cool alternative to the mainstream digital nomad hotspots which all exist within hot climates.
Latin American Destinations
Although the cost of living in Latin America is generally favourable and of course, the culture is exciting, there doesn't seem to be many 'digital nomad destinations' in Mexico and South America.
There are of course exceptions. Most notably, Medellin is not only the major hotspot of this region but popular on a world scale (as previously mentioned).
As for the others, I suspect I will have to add more destinations as time goes on but for now, beside Medellin, there is only one other location that I feel has earned the title of a 'digital nomad destination'.
#27: Playa del Carmen, Mexico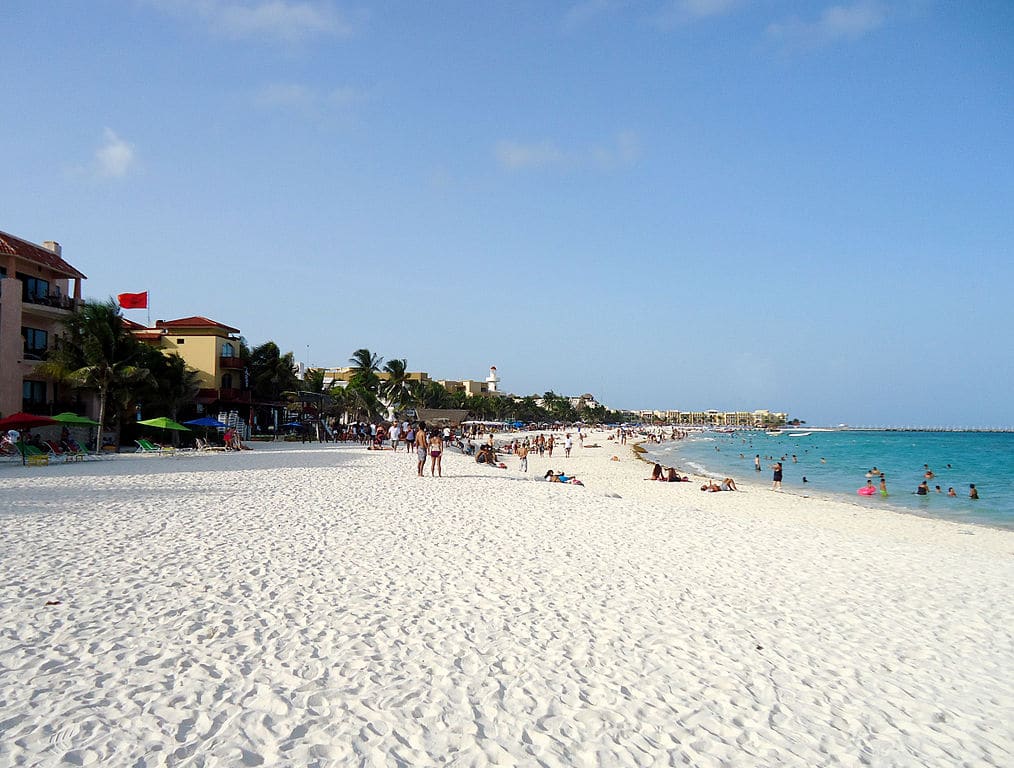 I've always looked at Mexico as a country with enormous potential for digital nomads. Most of the things that nomads appreciate about Thailand for example, you can find in Mexico and in one particular town, a community has started to form.
Playa del Carmen is a tourist town on the Yucantan peninsula between Cancun and Tulum.
In Playa del Carmen, it's possible to live on a low budget and still enjoy the stunning natural environment.
Local food in Playa is delicious and inexpensive and while the nomad scene is small here, there's a great coworking space called Nest which is fostering an inclusive digital nomad community.
More on Playa del Carmen:
African / Middle-Eastern Destinations
The African / Middle-Eastern Continent is the final to be covered in this list.
While it is early days for this region, there are a few destinations that currently stand out.
#28: Cape Town, South Africa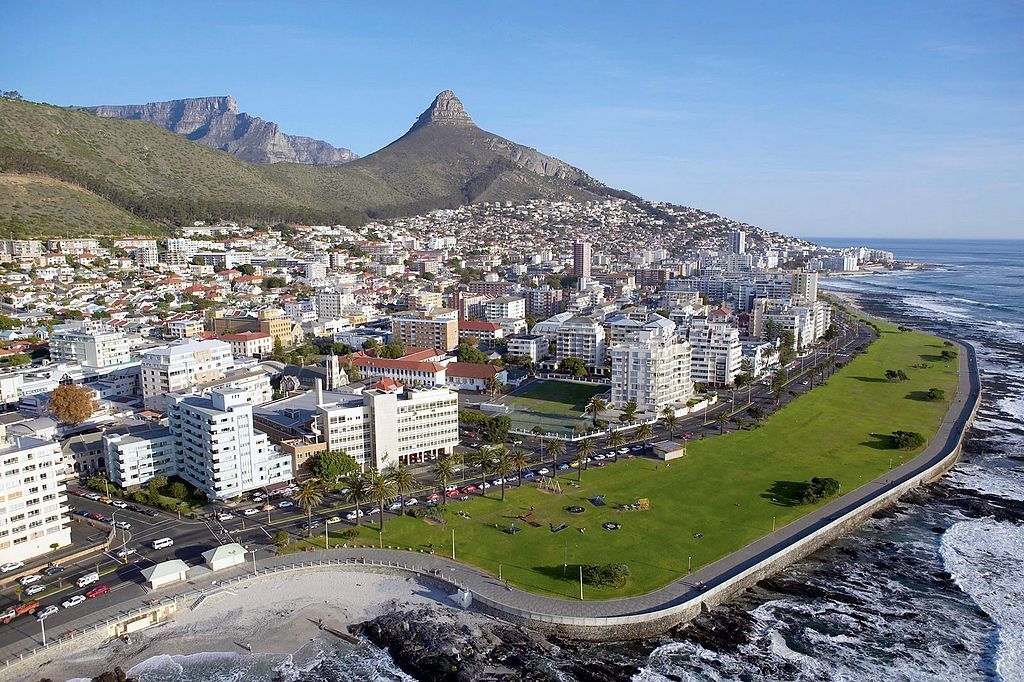 Everyone is raving about Cape Town and I'm not quite sure why. I know that Cape Town is popular with young hipsters and creatives but for digital nomads, what's the deal?
Nomad Cruise founder Johannes claims that Cape Town is 'the best city to live and work remotely' and cites factors such as:
Lots of Outdoor activities
Lots of great places to work
Entrepreneurial Vibes
Diversity all within a short distance, and
Luxury Value
I must admit, I'm pretty excited to one day visit but given its isolated position at the bottom of Africa, I'll take more than a single glowing endorsement to lure me there.
#29: Taghazout, Morocco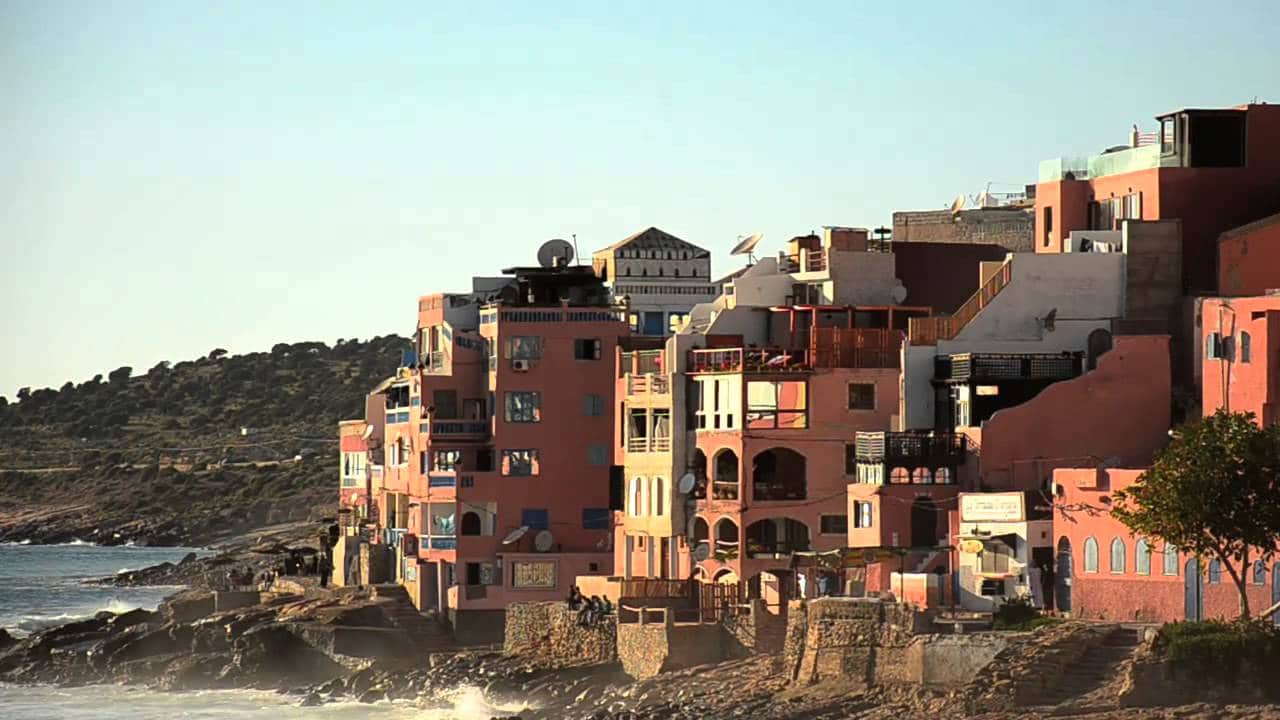 Taghazout is a small fishing village on Morocco's Atlantic coast. It's a popular destination for surfers but for digital nomads, a coliving/coworking space called SunDesk has been setup to accomodate a remote work lifestyle too.
It's the kind of place that offers Europeans a short escape from the harsh winters and/or big city lifestyle but given its small size, it's not somewhere I know of anyone staying long-term.
I visited SunDesk for 2 nights in 2017, which I felt was long enough to see all of Taghazout. I did feel I could stay longer though, as the vibe was quite comfortable.
#30: Dahab, Egypt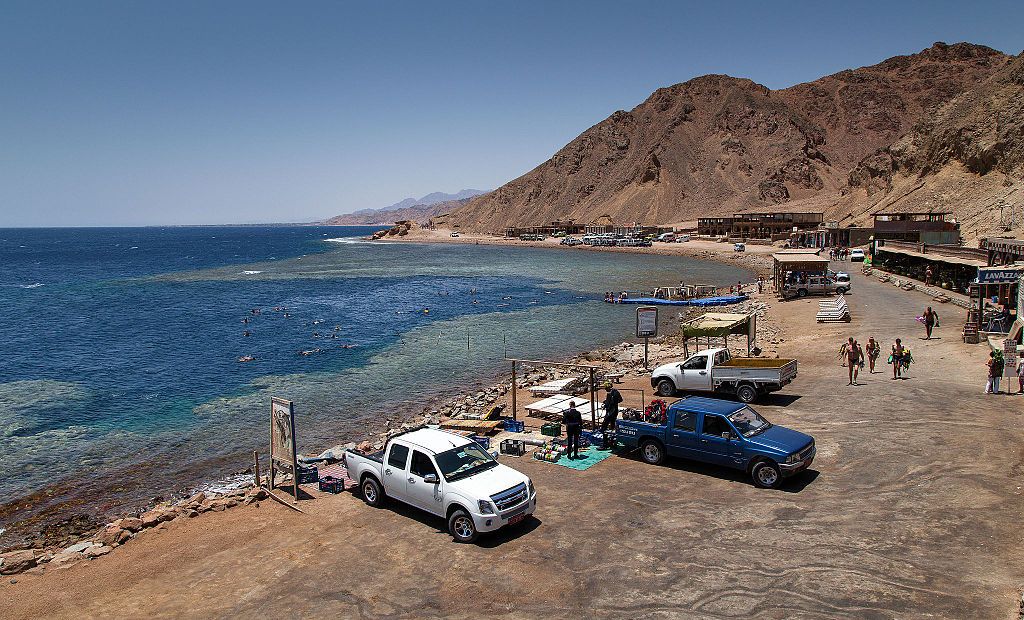 Despite receiving a low rating on Nomad List, Dahab is home to a coworking space called CowokInn Dahab which - from their marketing videos - looks incredible.
To be fair though, I think I don't know anyone who's actually been to Dahab so I can't confirm whether it's a good hotspot or not but it does look incredible and is 100% on my bucket list.
What is the best city for living and working remotely in 2018?
The answer to that is up to you.
One thing I've learned from years of travelling and working remotely is that a healthy dose of personal preference should go into determining the most ideal destinations for you.
That being said, I've made a point to produce this list of 30 destinations to share with you all the places I've been as well as all the places I see as having potential.
If you want to go further in-depth and get over 100 pages of destination advice on 14 of the best locations on this list, check out my book, 'The Digital Nomad's Guide to the World' otherwise, stay tuned to the blog, as although I plan to spend more time in the destinations I already know and love in 2018, chances are that there will be a few new spots I will check out in my upcoming travels.
Until next time,
Chris