7 Coworking spaces in Bali for Digital Nomads (Updated)
It's now been just over a month that I've been back in Bali and I think it's probably about time I updated this blog post on the top coworking spaces in Bali (originally published in March 2016).
PS: I just updated it again (December 2018). Bali is developing so quick!
Back in 2016, I was a bright-eyed and bushy-tailed digital nomad on the very first stop of my 'digital nomad journey' and this post was one of my very first.
Not only has my blogging hopefully gotten better since 2016 but two years on, I've discovered that some of the spaces that I originally covered in this post have now closed down and new ones have opened.
So, in this updated article on Bali's top coworking spaces, I'm about to provide a well-needed revamp on one of my classics. Here goes!
The Coworking Scene in Bali
Overall, you may find the range of quality coworking spaces in Bali quite surprising. I mean, Bali is a just holiday island right?
Well, in 2018, regardless of whether you stay in Seminyak, Ubud or Canggu, there are quality coworking spaces to be found.
When I arrived back in 2016, I was super excited to check out spots like Hubud (the original coworking space in Bali) and gave myself a week to find and review the various others on the island. During that time, I covered 6 coworking spaces in my 3rd ever 'Digital Nomad Vlog' (embedded below).
Coming back in 2018, I was able to finally visit a few spaces that I either missed last time or that had just recently opened. These include spaces like Biliq, Third Space and Outpost, all of which I will include in this article.
Edit: Third Space closed shortly after updating this article but Tropical Nomad and Outpost Canggu are great and now open in Canggu!
So, without further ado, let's get into the list!
in Ubud | $20 USD per day | $60-275 USD per month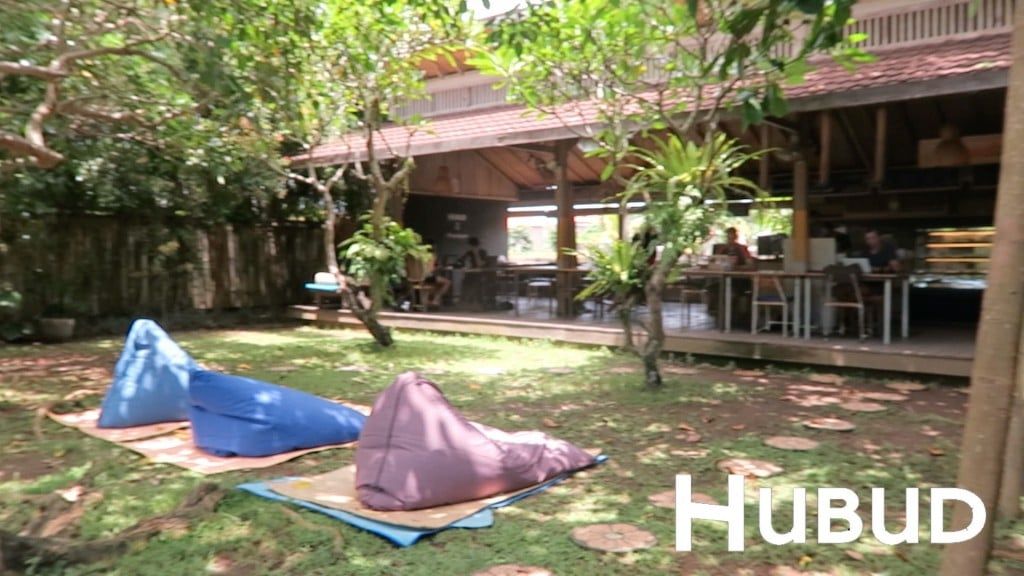 Hubud is Bali's first coworking space and it often considered the benchmark digital nomad coworking space on the island. Therefore, it probably deserves to be mentioned first.
Back in 2016, I spent 2 weeks at Hubud and had nothing but positive things to say.
The space offers timed memberships from 25 hours to unlimited ranging from 60-275 US Dollars per month. At this price-tag, Hubud is probably one of the most expensive coworking spaces in Indonesia but if you can afford it, I'd say it's definitely worth it.
The space has one of the best communities you will find in a coworking space and with events being run almost daily, there's always something going on. I met a lot of cool people from my brief time at Hubud, some of which are now my good friends.
If you're interested in Hubud, check out my interview with one of the founders, Steve Munroe and watch my first week working out of Hubud.
in Seminyak | Day pass: $10 USD | ~$160 USD per month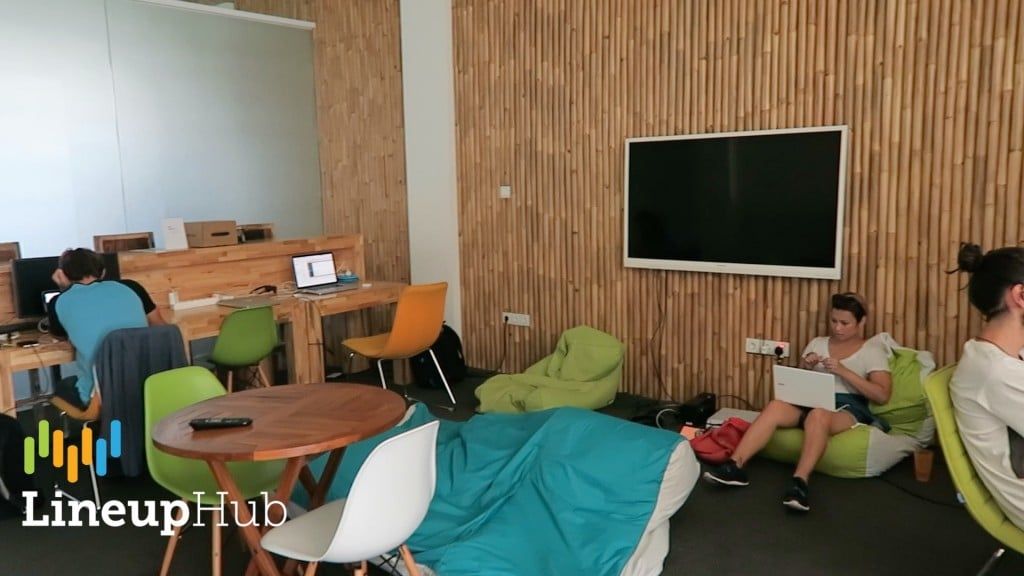 Back in 2016, after two weeks in Ubud, I positioned myself in Seminyak near Lineup Hub for the next two weeks. I had little knowledge about the other spaces on this list (apart from Hubud) and thought that this space was 'the space' on the West Coast.
In reality, Lineup Hub turned out to be more of an internet cafe than a coworking space. The whole bottom floor is basically rows of computers while the second floor offers a small space to bring your own computer and sit on bean bags.
Lineup Hub was in major contrast to my experience at Hubud where the place was lively with activity and events. Instead, Lineup Hub was very quiet and not at all social.
Looking back on this evaluation after 2 years, it seems a little harsh but after starting with Hubud, my expectation was set quite high. I'm sure Lineup is probably good value for those that want to work in Seminyak but since that visit in 2016, I haven't been back.
in Kuta and Denpasar (used to be in Sanur) | 200k rupiah per day | 900k-2.5m rupiah per month (prices for the Sanur location, check the website for new details)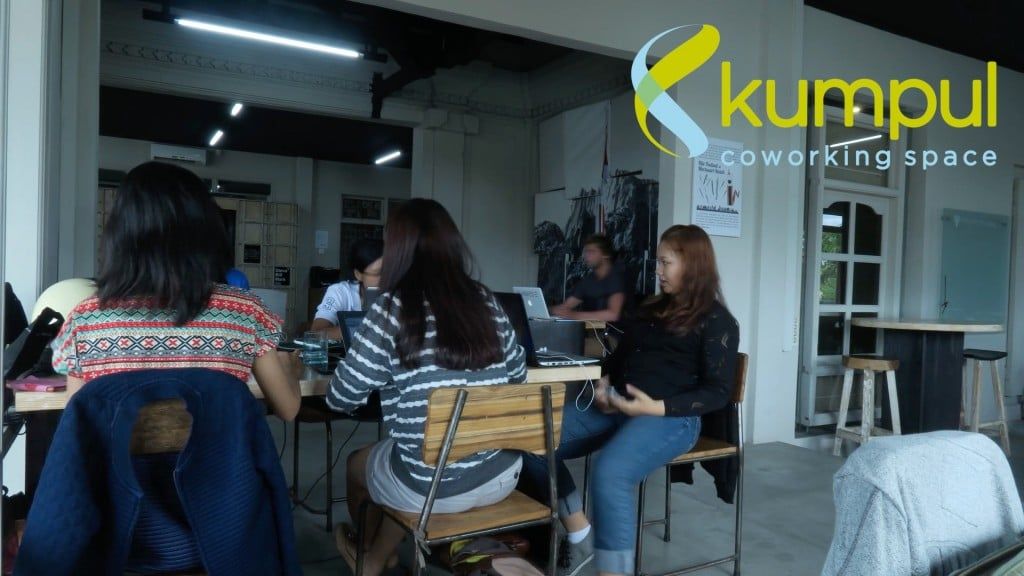 I'm not quite sure what happened to Kumpul but it's safe to say that their location in Sanur is no longer operational. If you search for Kumpul now in Google, you'll see they still have a Facebook page and a website but the location that shows up on Google's sidebar is Kumpul di Kembali.
Checking their website, they seem to have two locations now, one on Sunset Road in Kuta called Kembali and another in South Denpasar called Colony. So it seems that Kumpul is now a parent brand that manages a few different spaces. A little confusing - to me, at least.
As for the original space I checked out, it was in this cool building in Sanur with a cafe to the bottom from which you could bring up food and drink while working. The clientele was a little more local as Sanur is not as big of a tourism location as say the west coast but I remember the founders being very welcoming and nice.
in Canggu | ~$16 USD per day | ~$58 - 213 USD per month (depending on hours)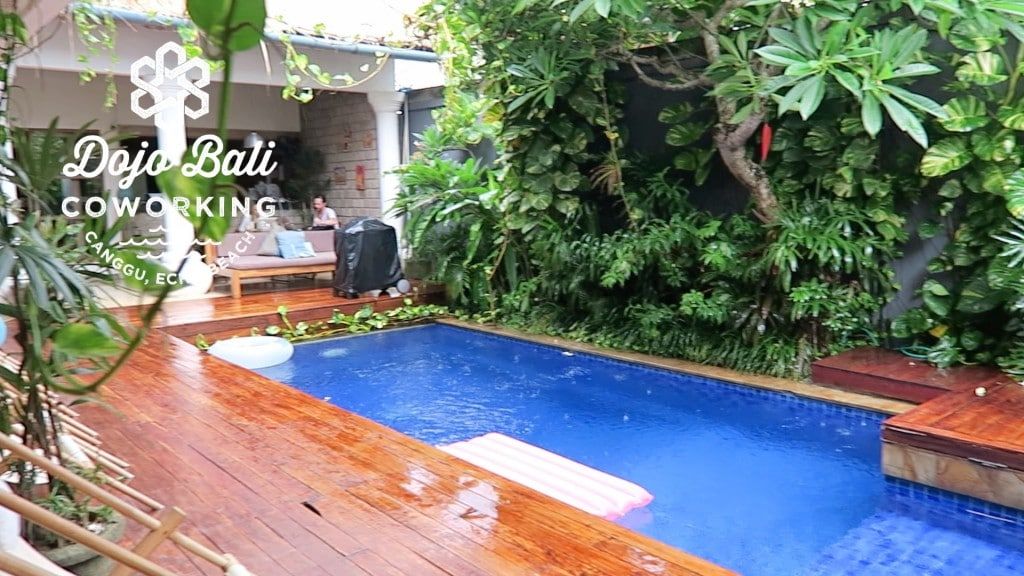 Back in 2016, I visited the up and coming area of Canggu to check out this space called Dojo and I was blown away. This time in Bali, Dojo has become my go-to coworking space.
At the time of first writing this article, Dojo had been open less than 6 months and back then, they were growing fast. Nowadays, Dojo is often crowded and has become an institution in Canggu.
Dojo offers a thriving community and unique resort-style working space, 300m from the sand at Canggu's Echo Beach. It embodies the surfer/hipster culture of Canggu and is popular with a younger crowd of digital nomads.
For me, Dojo has the best community out of any coworking space on the west coast however, if you're the kind of person that likes a quiet space with little distractions, Dojo is probably not your ideal.
If you're interested in Dojo, check out my interview with the founder Michael Craig
in Ubud | $16.50 USD per day | $49-229 USD per month (depending on hours)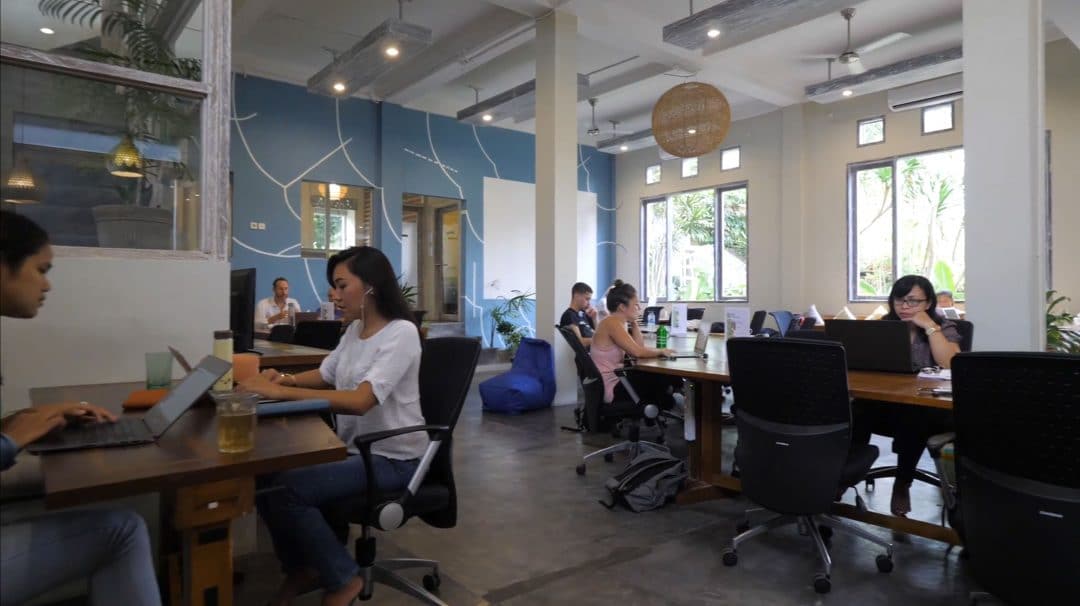 During my first time in Ubud, I didn't end up visiting Outpost so this year, when I returned to Bali, I made sure to give it a visit, not just to update this post but to cover it in my video on Bali's coliving spaces.
Even in 2016, I knew I needed to include Outpost in this article so I let the space's founder, David Abraham make a statement.
Imagine what Google would offer if they opened up an office in Bali. That's Outpost. You want to go swimming? We have two pools and a river. Thirsty? We deliver coconuts to your desk. Neck hurt from staring at your screen? We have a masseur on staff.

People come to Bali and have amazing experiences. Our mission is to ensure they're productive too. At the most basic, that means comfy chairs, big desks and a community of successful people. (And of course, stable and redundant internet connections.) Our focus on productivity makes good business sense. Members stay longer because they accomplishing more. And although we've only been opened (soft) for five months, we noticed members are coming back to the largest co-working facility on the island.

David Abraham, Founder of Outpost (written back in 2016)
Now that I have some experience at Outpost (albeit very brief), I can now confirm that Outpost is a very well-done coworking space. They've designed it to be both productive and social and with the coliving space down the road, you can live, work and hang out all within Outpost's grounds.
Note: Outpost has a second location now in Canggu. See below!
in Canggu | $15 USD per day | $49-180 USD per month (depending on hours)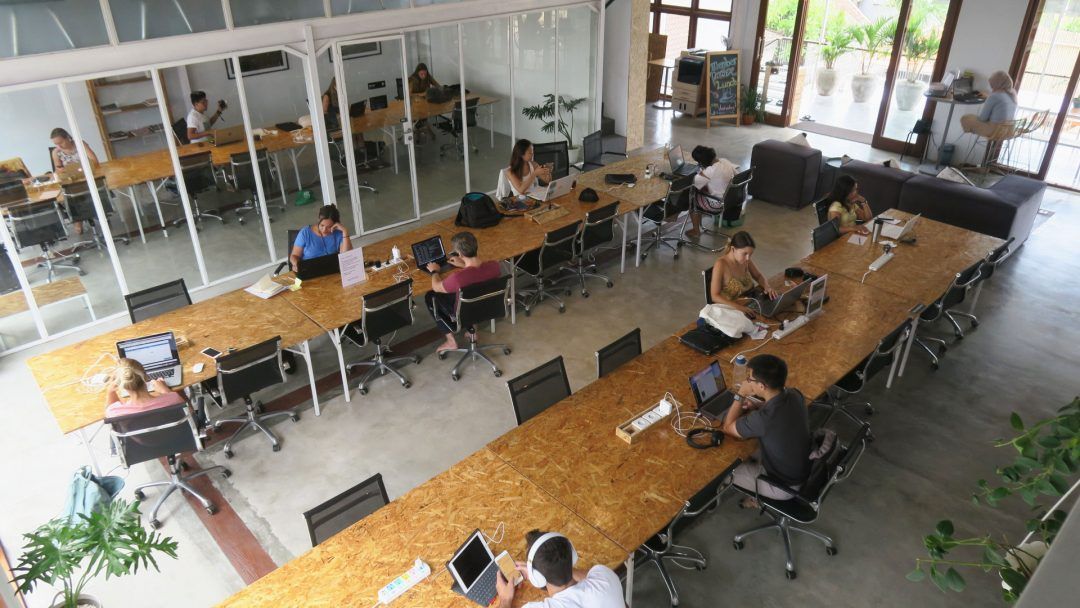 The Canggu edition of Outpost opened up earlier this year (2018) and seemed to have plenty of members by the time I showed up in October.
I spent two weeks at Outpost Canggu, taking part in one of their programs called Life Design Lab and I'm in agreeance with multiple others that believe this space is the most productive in Canggu.
As much as I appreciate the community and events calendar at Outpost Canggu, my favourite aspect of the space is its ergonomics and productive vibe.
in Seminyak | $2.16 USD per hour up to $170 USD per month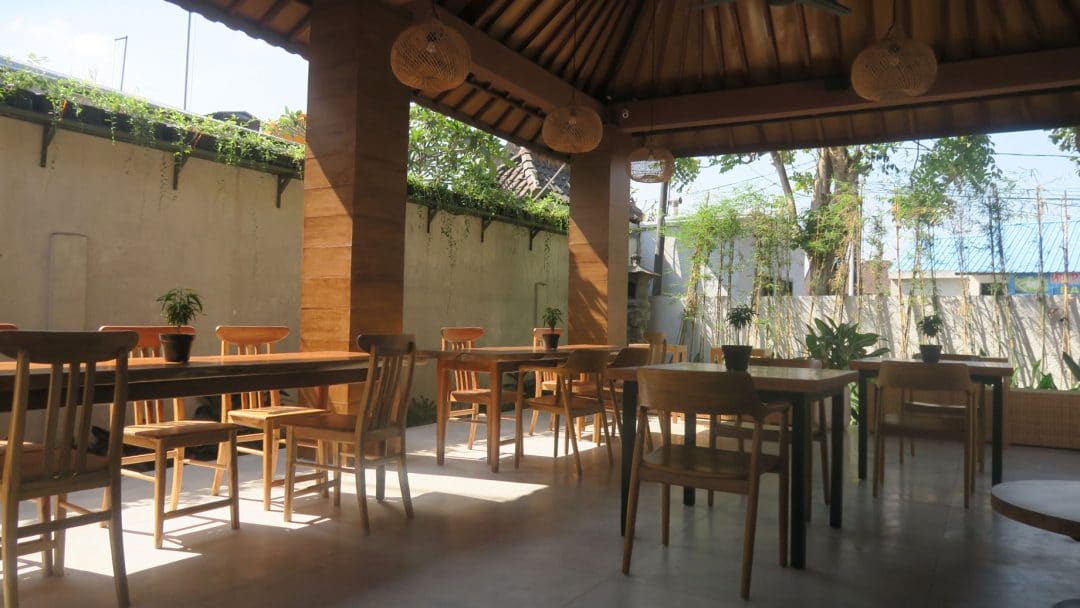 Biliq Cosharing Space in Seminyak is the first coworking space in Bali to offer per-minute pricing but what's perhaps more impressive, is the space itself.
I was invited by the space's founders Hansen and Jess to come and see for myself what Biliq was all about and I'm glad I made the 25 minute drive out from Canggu.
In contrast to the other coworking spaces that I'd experienced in Seminyak, Biliq stood well above the rest. Whether you sit in the shaded area or inside, there is plenty of natural light and four Skype rooms that are currently available for free (as a part of your membership).
Overall, Biliq is a really awesome coworking space that gives me more reason to consider Seminyak on my next visit to Bali.
in Canggu | From $31 USD to $160 USD per month (depending on hours)
Tropical Nomad is the newest coworking space in Canggu and I fell in love with it at first sight.
The location is just beautiful! and super convenient (on the famous Canggu shortcut). Very tropical, very Instagrammable, very Canggu ;)
In terms of functionality, I can only fault this place on ergonomics as the chairs might be super sexy but not so great for long periods on the computer.
in Umalas (near Canggu) | ~$15 USD per day | ~$160 - $200 USD per month
Third Space was a boutique coworking space in the Umalas area of Canggu that I was really disappointed to see close down shortly after opening.
I feel it's appropriate that the space sits above a furniture and coffee shop in the Umalas area as the interior is really what sets this space apart.
What I really liked about Third Space was the attention to detail which was most noticeable when you saw the power points embedded elegantly into each desk featuring international power and USB ports.
During my last update of this article, I got to meet the founder and have a chat about why she started it to begin with. Turns out, she'd tried working out of some of the other spots in Canggu (Cafes and Coworking Spaces) but felt there was a gap for a quiet and productive space that supports remote work more than a cafe but while still capturing the vibe of the area.
Loved the idea. Shame to see it go.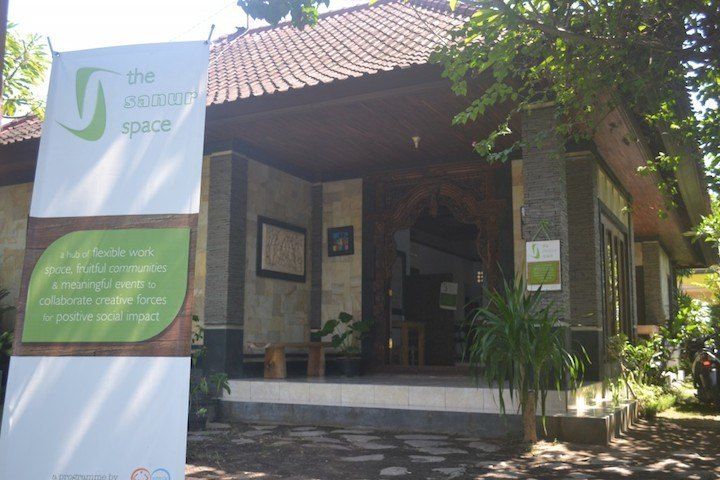 Sanur Space was basically a quiet home in a quiet area. As you'll see from the video above, we saw only one person working there when we visited on that late Thursday afternoon.
After visiting Biliq recently however, they alerted me to the fact that Sanur Space is now permanently closed so this section will serve merely as a special mention.
Summary
It seems that each time I come back to Bali I'm met with new surprises. In 2016, I knew about Hubud from its reputation but being there was just something else and Dojo was also such a great find. In 2018, I discovered Biliq and Third Space.
I see Bali as a huge hub for 'Destination Working' and I think it's almost safe to say that it's now my favourite place to live and work remotely. It's a location that might be seen as just a holiday destination by some but for me, it's got everything you need to settle in for the long-term as a remote worker.
Originally, I ended this article with a statement, 'One thing is for sure, I will be coming back.' and so I guess it just was a matter of time before I was back in Bali. This time is no exception and I'm sure you'll see me back again very soon.
Until next time,
Chris