6 Coworking Spaces in Bangkok for Digital Nomads
Bangkok is home to many top coworking spaces and as a Digital Nomad in Thailand, I set out to discover the best of what Bangkok has to offer. These are my top 6 coworking spaces in Bangkok for Digital Nomads.
in Ekkamai | 299 Baht per day | 2,990 baht per month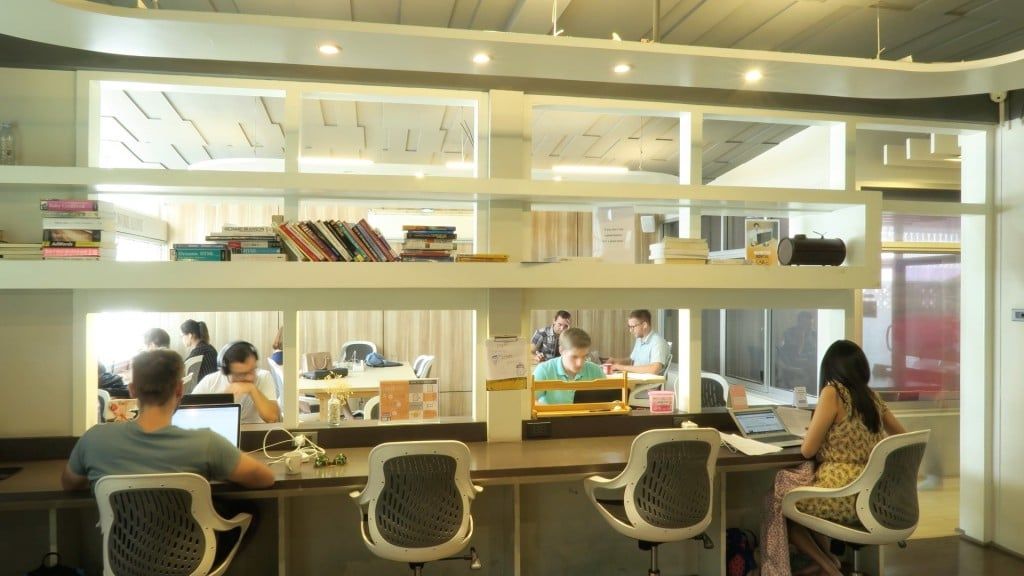 The first space I checked out in Bangkok was the famous Hubba in Ekkamai. Hubba is one of the first coworking spaces in Bangkok and the first choice for many Digital Nomads such as NomadList founder, Pieter Levels.
By pure coincidence, I arrived at Hubba on the day of their monthly members lunch where I had the pleasure of meeting with the founders and some of the members. The space aims to cater for both startup entrepreneurs and independent workers however, my experience left me feeling like this is more a place for serious business owners than location-independent freelancers seeking an alternative lifestyle, like myself. I would soon find out that this wasn't unusual in a busy city like Bangkok.
That being said, Hubba is a comfortable place to work and I definitely think it lives up to it's reputation as the most established coworking space in Bangkok for Digital Nomads.
Also in Ekkamai | Contact Hubba for more details
Also worth mentioning is the affiliated Pah Space situated directly across the road from Hubba. A staff member from Hubba was nice enough to give me a tour however this space is designed for teams and does not offer drop-in coworking.
in Phrom Phong | 350 baht per day | 5,500+ baht per month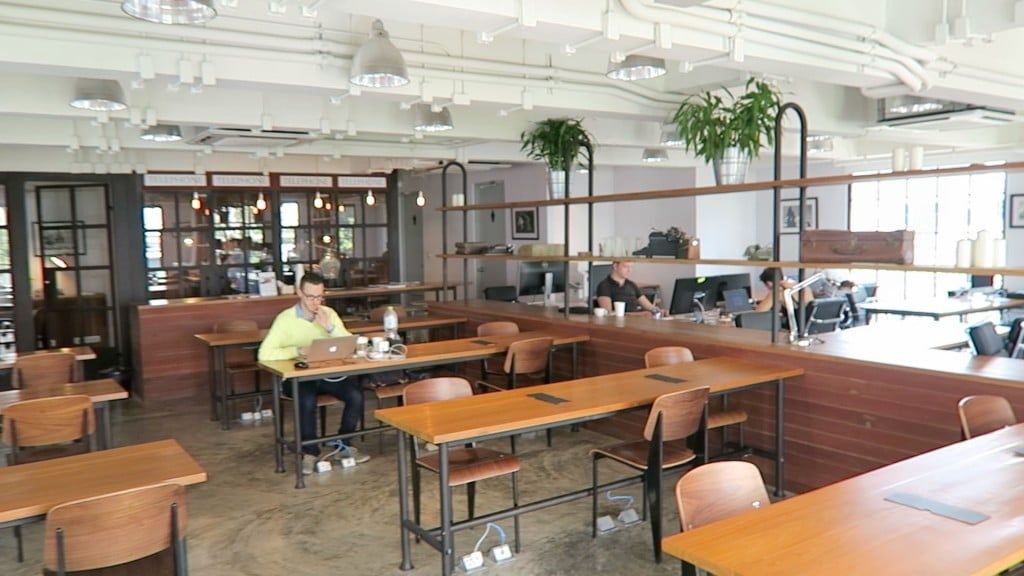 Spread over 6 floors in a loft-style building, The Hive offer features such as a rooftop bar and a Spa at the foot building.
The space itself was very nice, although I had the sense that this space was very businessey. Apparently, there are quite a few events that are hosted at the space but apart from that, it didn't seem like many of the members interacted with each other.
in Klong Toei | 350 baht per day | 6,900+ baht per month
One Day forward is a coworking space that has the unique position of being attached to a hostel. I was excited by this concept of coworking combined with hostel-style col-living however, my brief experience at OneDay Forward left me more confused than anything as the staff at OneDay kept me waiting while they decided whether to let me film. Once my enquiry went all the way to the marketing manager, I was allowed to take a look around but was left with little more to say as the staff weren't willing to answer many of my questions.
in Silom | Contact Wolf for more details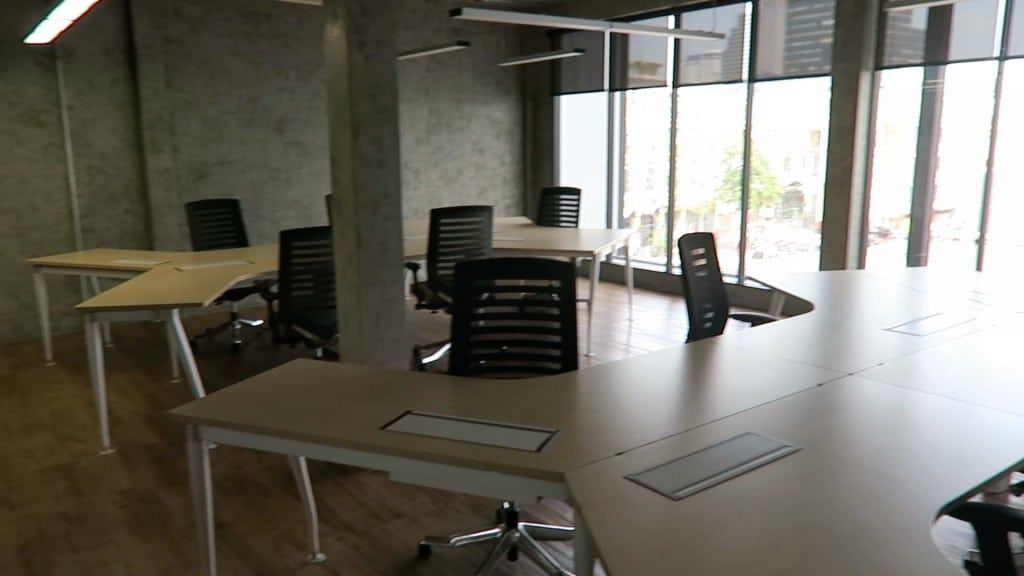 The newly opened Wolf coworking space in Silom is number 4 of my list. While this space is little more than a shell at this stage, it's a space that I feel has the most potential in Bangkok to offer a dedicated space for digital nomads. That's why I give Wolf my stamp of "one to watch in 2016".
What I love about Wolf is the amount of thought that the founders have put into how each detail will affect their members working experience. As I got my tour around the multi-story complex, I was shown how everything from the comfortability of the chairs to the texture of the window shades have been carefully planned to assist the productivity of members as much as possible.
Also in Silom | 260 baht per day | 5,400 baht per month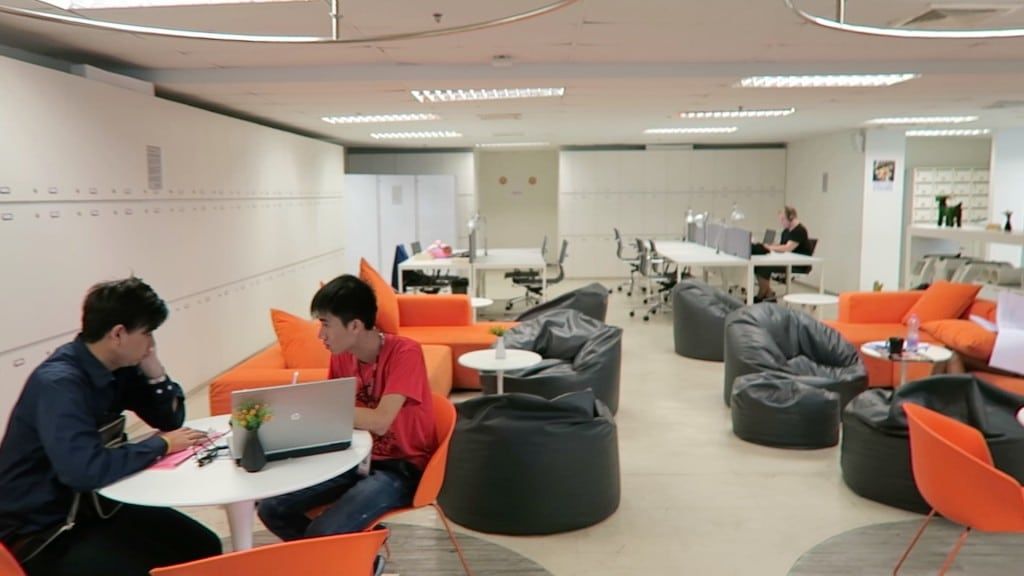 LaunchPad offers a large open-space that resembles a workspace similar to those of the world's leading technology companies in Silicon Valley and its members are a mix of startup teams and freelancers with an emphasis on technology.
For me, the space reminded me of a university library and did not offer the vibe I was after. For those who know me, you'll know that I'm not looking to relive my university experience any time soon!
Chit Lom | 250 baht per day | 5,900 baht per month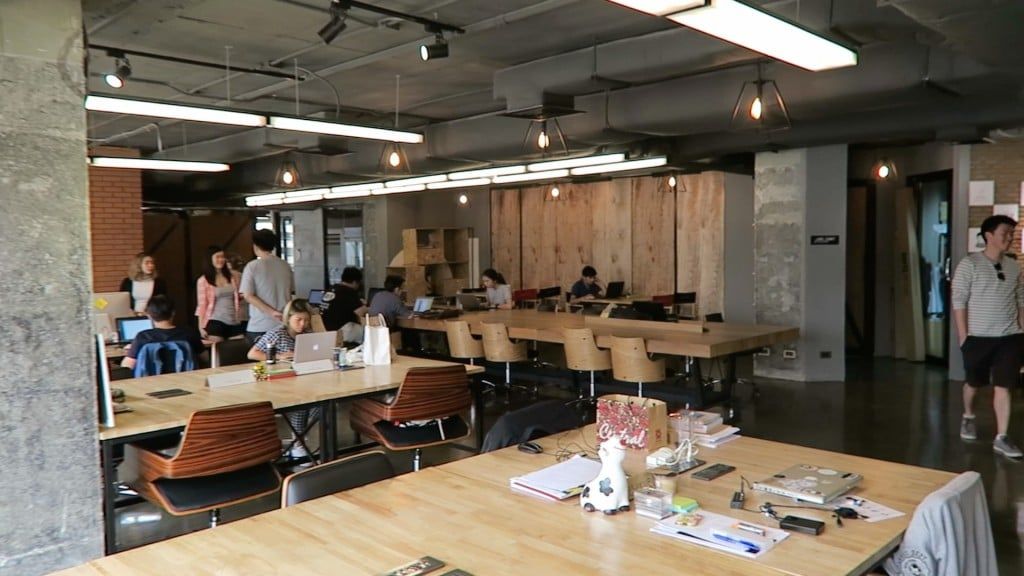 Draftboard is space in Chit Lom that caters for creative freelancers and designers but has since expanded. I loved the design of the space, the facilities and the hospitality that the staff showed me and so, I sat myself down for the afternoon to get some work done.
While there didn't seem to be any other so-called Digital Nomads around me, it was probably the space I personally felt most comfortable in.
Tony and the staff there are super nice and I'm sure they'll make you feel comfortable if you come on down.
Overall
Coworking in Bangkok for Digital Nomads
The above list were the sixes spaces I had the chance to check out in Bangkok however, there's still so many that might be worth checking out such as Joint Cafe & workspace, Growth Cafe and Co, Glowfish, Kliquedesk, Cluster, Muchroom and many more.
Overall, my coworking experience in Bangkok, although very brief was considerably different to my experience in Bali where most of the coworking spaces were dominated by foreigners. In Bangkok, I found that I was likely to meet more serious-minded business people than location-independent freelancers and unlike Bali, the spaces here are largely made up of locals.
That being said, Bangkok has earned it's reputation as a Digital Nomad hub as it offers all the benefits of a major city at a price much lower than what it would cost you in the east.
Bangkok is not exactly what I am looking for right now but what do you think? The great thing about coworking spaces is there's different spaces for different kinds of people. Let me know which are your favourites and feel free to disagree or correct me on anything I've just mentioned.
Until next time,
Chris