Where to Work in Koh Phangan: Cafes & Coworking
If you thought that finding workspaces on a tropical island like Koh Phangan was near impossible than think again! Surprisingly, Koh Phangan is home to 3 coworking spaces and a bunch of cafes ideal for digital nomads.
I must admit, I had low expectations coming to Koh Phangan. The island is famous for parties and free love much more than coworking. My experience however, proved once again that Thailand is number 1 for digital nomads and that Koh Phangan may very well be the next DN hotspot in Thailand.
Here are 5 great ideas for 'Where to Work in Koh Phangan'.
Moo 8 (North-West of the Island) | 300 Baht per day | 1,500 (now 2,000) baht per week | 3,900 (now 6,500) baht per month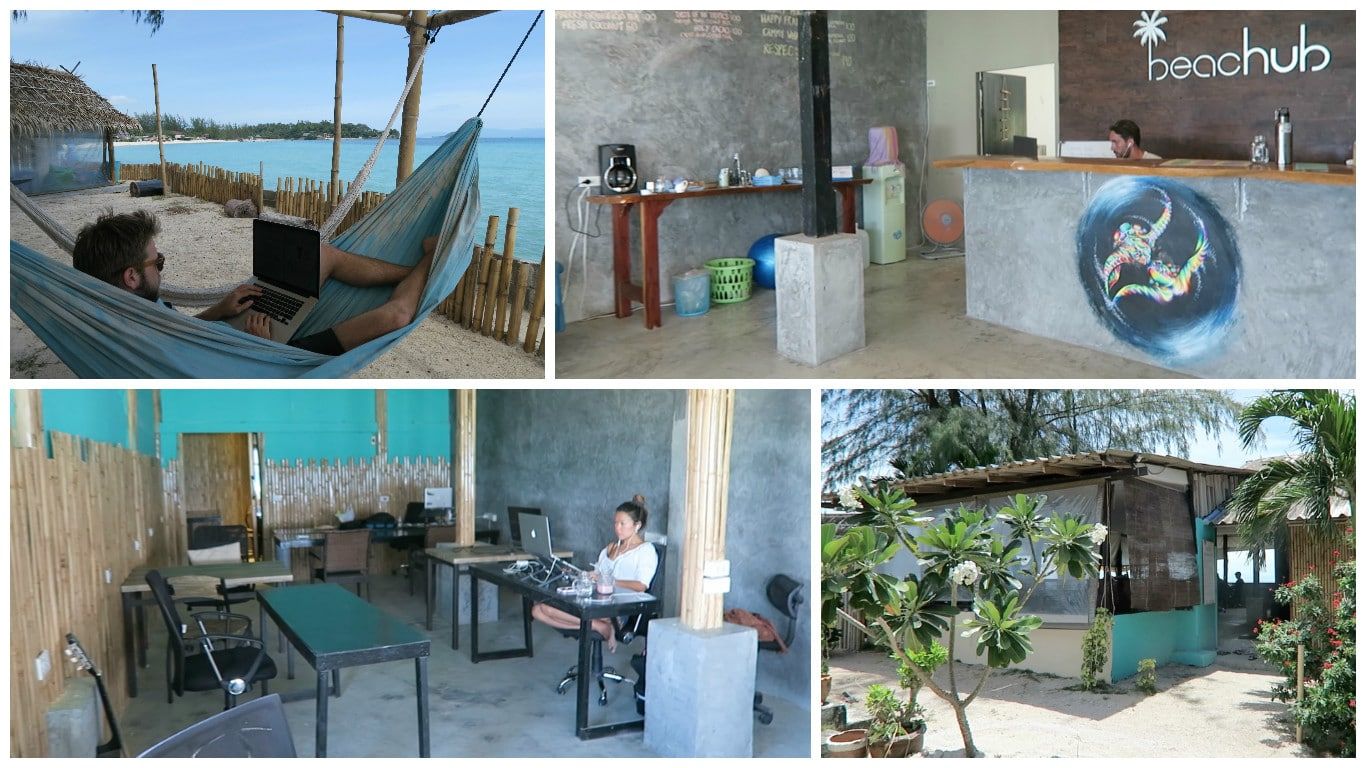 Beachub is the newest and coolest coworking space in Koh Phangan. In fact, it was the primary reason for coming to the island in the first place!
Beachub exceeded our expectations. I had heard that the space was amazing but the community just wasn't quite there yet. For us, we found it to be both a comfortable (not to mention, picturesque) space to work as well as a great place to meet and connect with nomads.
Beachub is becoming famous for one of the only coworking spaces, if not the only coworking space that offers absolute beachfront coworking. I must admit that I retreated back into the aircon room after week 1 because of the glare but otherwise, sitting out on the deck was quite pleasant.
Hours: Open 24/7 for Members, Staffed hours: 10am to 6pm
Noise Level: Generally quite quiet especially in the aircon room
Ergonomics: Perfect. Plenty of office chairs, a hammock, beanbags and a couch
Wifi Speed:

Chaloklum Fishing Village | 350 Baht per Day | 1,500 Baht per Week | 5,000 Baht per Month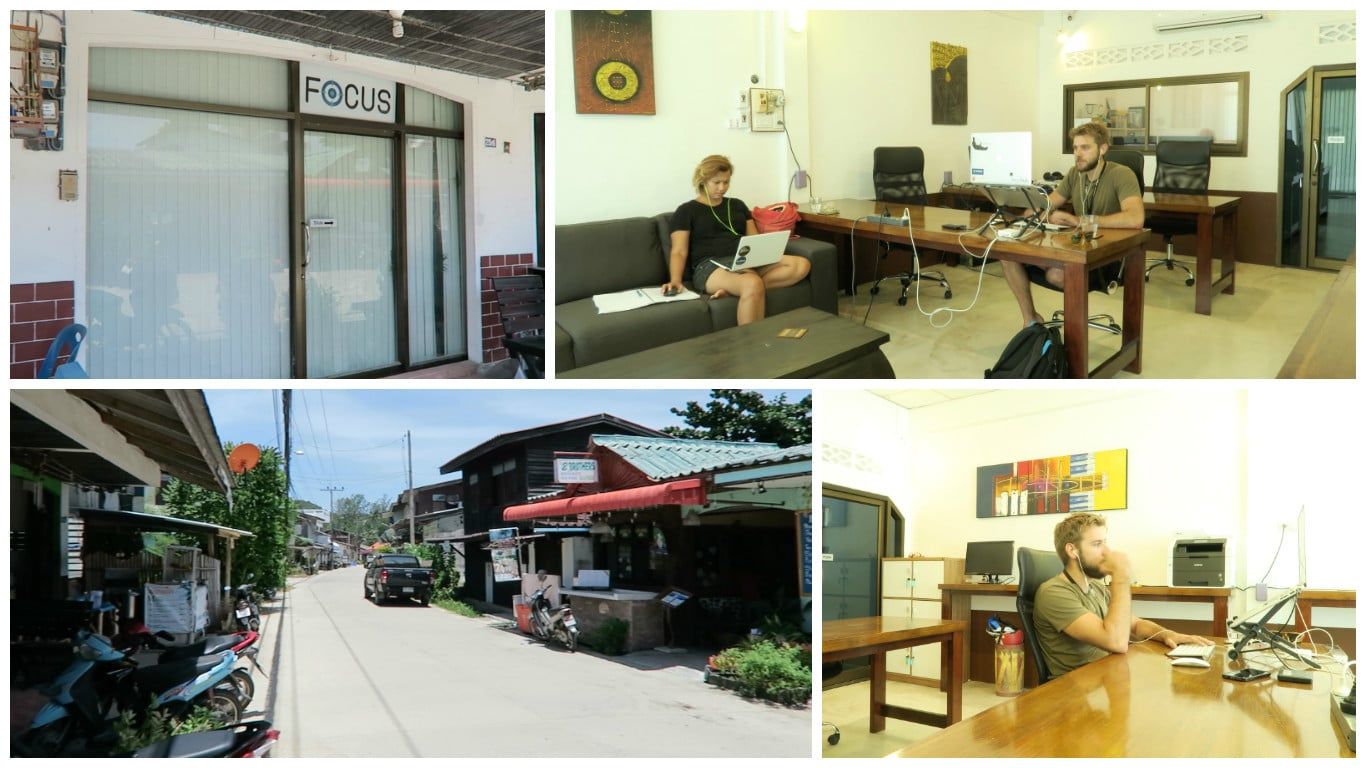 ---
2022 UPDATE: Focus appears to have completely disappeared (assumed closed). I even walked the street where it was located and couldn't find it. Definitely gone I'd say.
---
Focus is an office setup by Dave Dub, a developer from the UK who works in the back office while leaving the main floor open to others to come work.
Focus is definitely an office environment and is more suited to expats who also want to work on the island long-term as apposed to digital nomads wanting to connect. Consider Focus more of an office sanctuary, a place where you can totally escape the noise and get stuff done.
Hours: Varies, make sure to call ahead
Noise Level: Super Quiet, no conversations allowed
Ergonomics: Great. Office chairs and a couch.
WiFi Speed: Forgot to do a Speed Test - Will do my best to borrow one, stay tuned!
Ban Tai | Coffee: 60-90 baht | Smoothies: 80-150 baht | Breakfast: 70 - 220 baht | Bagels, Sandwiches and Salads: 100-200 baht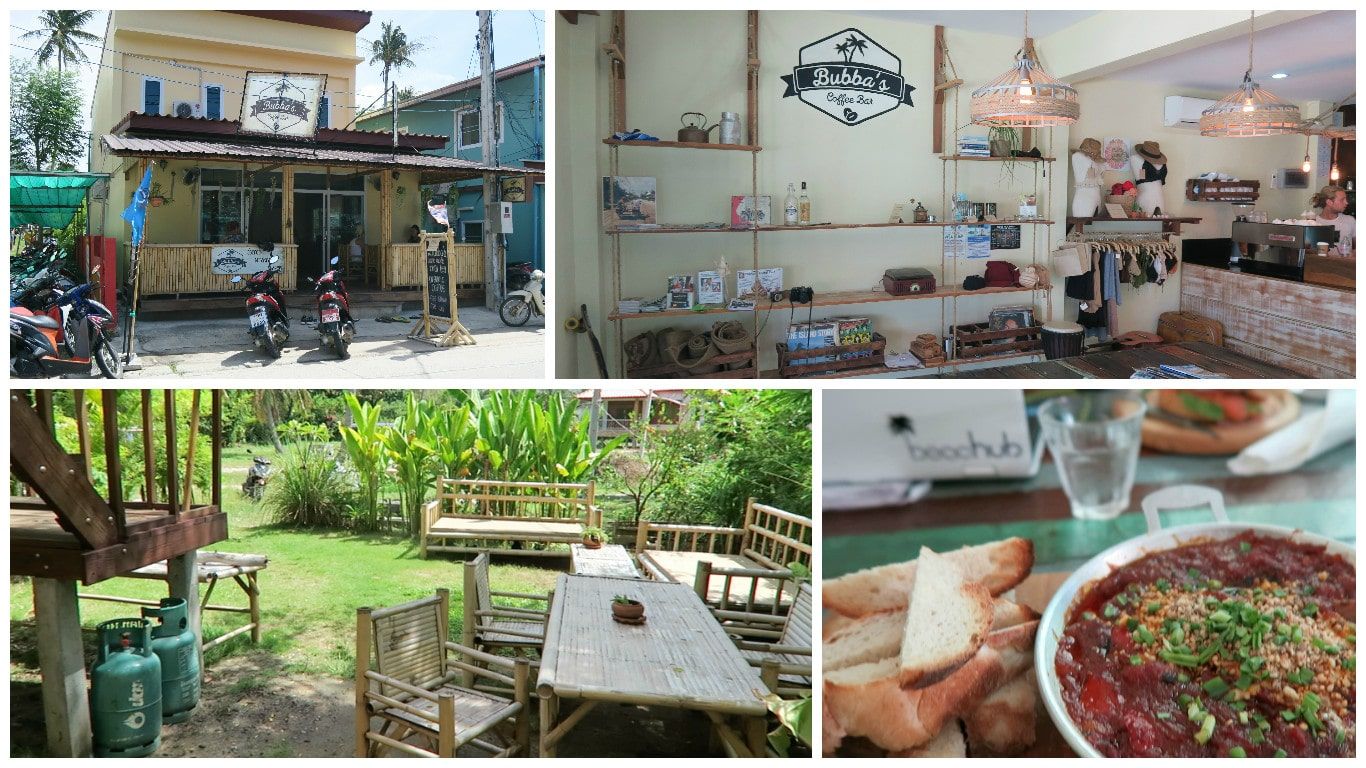 Bubba's was our go-to cafe in Koh Phangan. The owner Robin (dutch guy) is very nice and accommodating to digital nomads. The food is great and so is the coffee.
Bubba's opens early as well so it's a perfect place to start the day. The only downside to Bubba's is that it's definitely not the place for supreme ergonomics or peaceful quiet as it's more of a coffee and brunch spot.
Hours: 7am to 6pm (Island Time)
Noise Level: Moderate (Music, Road noise and other's talking)
Ergonomics: Pretty standard for an island cafe. Half of the chairs have seat backs, the others don't.
Wifi Speed:

Thong Sala | Coffe: 60-100 baht | Tea: 70-100 baht | Sweets: 30 - 150 baht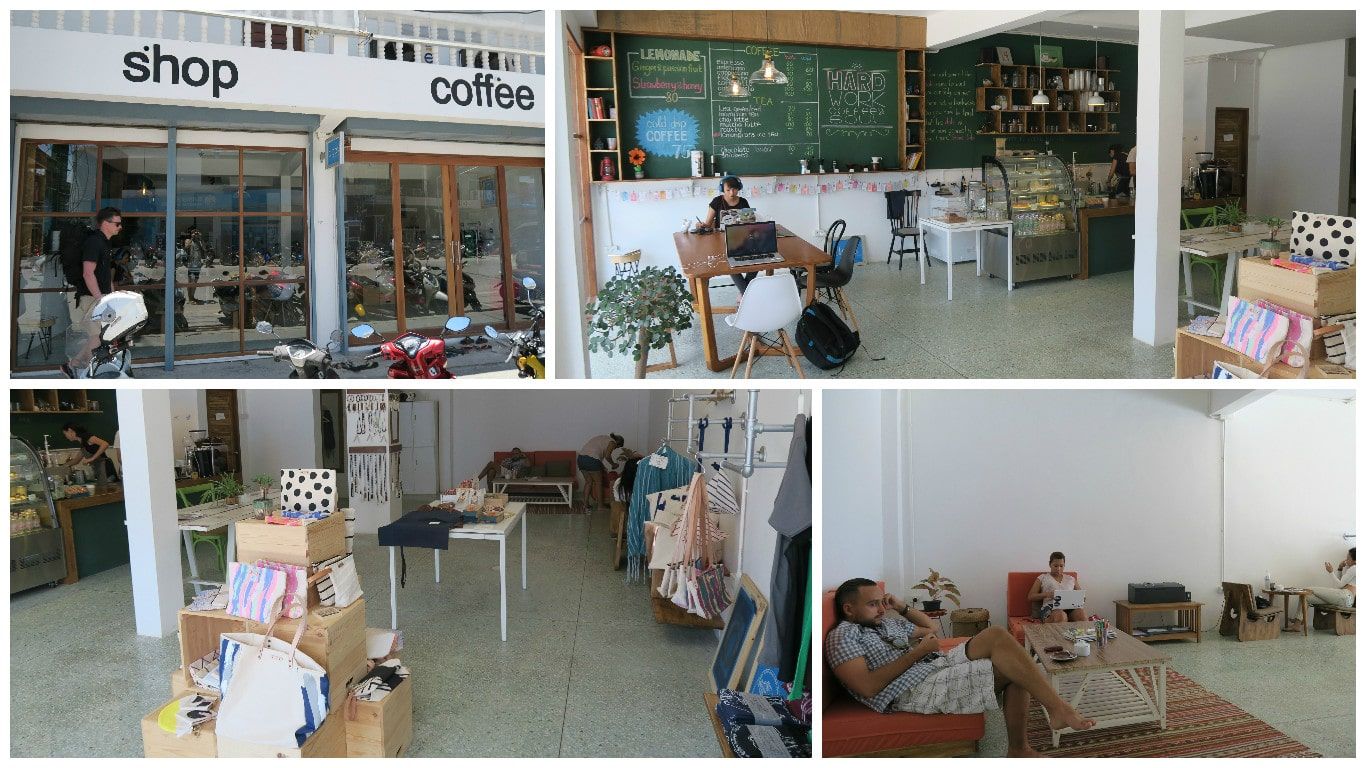 ---
2017 UPDATE: My friend has just shared with me a photo from within Dots Cafe showing a sign that prohibits use of laptops. They must have changed their policy after too many nomads working there without enough purchases.
2022 UPDATE: Today, I revisited Dots after many years with my computer. They seem to be ok with laptops again. Internet speed is good and according to this video (from mid-2021), Dots is popular with digital nomads again. Note that the location has moved since November 2021 (so it's not the same layout as in the linked video).
---
Recommended by our friend, Adrian Ingram, Dot's cafe is a quiet artsy cafe in the middle of the bustling city centre of Thong Sala.
A perfect place to do work or study, Dot's is definitely the place for the more artistically inclined digital nomads. Just make sure to come with a full charge as power points are few and far between!
Hours: 10am to 8pm
Noise Level: Quite low for a cafe, music on but quite soft. Not much talking either.
Ergonomics: Most chairs have seatbacks and there's a couch but no arm rests
Wifi Speed: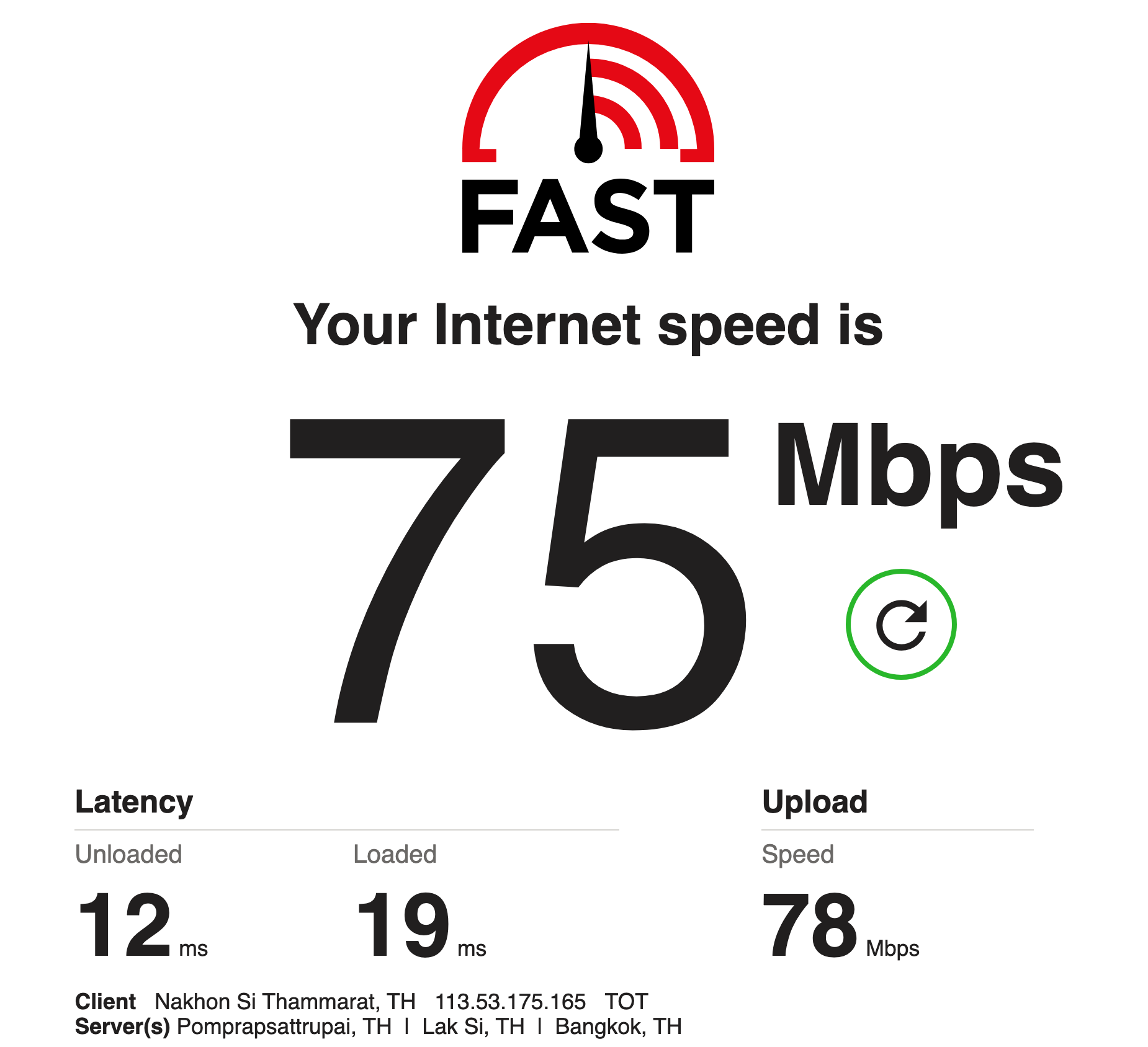 Moo 1 (Just south of Ban Tai) | Breakfast: 150-225 baht (including coffee)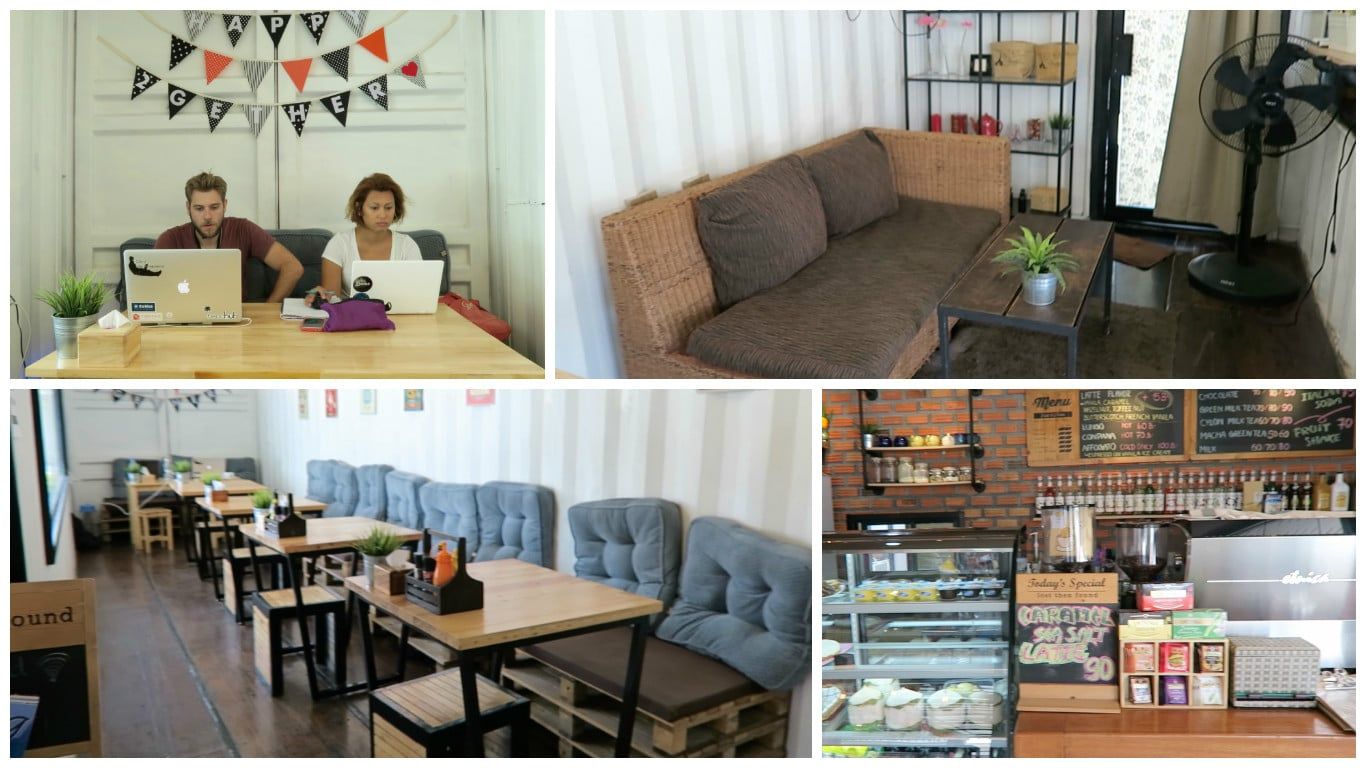 ---
2022 UPDATE: Google Maps was showing that Luna is now permanently closed so I went down to double-check and unfortunately yes, - although on the outside it still looks normal - on closer inspection, you can see the 'For Rent' sign and a shell of a cafe inside.
---
Luna Cafe is also another recommendation from our friend Adrian Ingram.
It's built within a repurposed shipping container with pallets for seating. It sounds weird but once you get in there you'll hardly notice. Apart from poor ergonomics and a terribly repetitive sound track, Luna is another great option for working remotely.
Hours: 9am to 7pm
Noise Level: Music a little loud otherwise quite ok
Ergonomics: Quite bad, no chairs with seat backs except for outside, couch style seating inside with very deep seats
Wifi Speed:

Ban Tai | 400 baht per day | 1,300 baht per week | 3,900 baht per month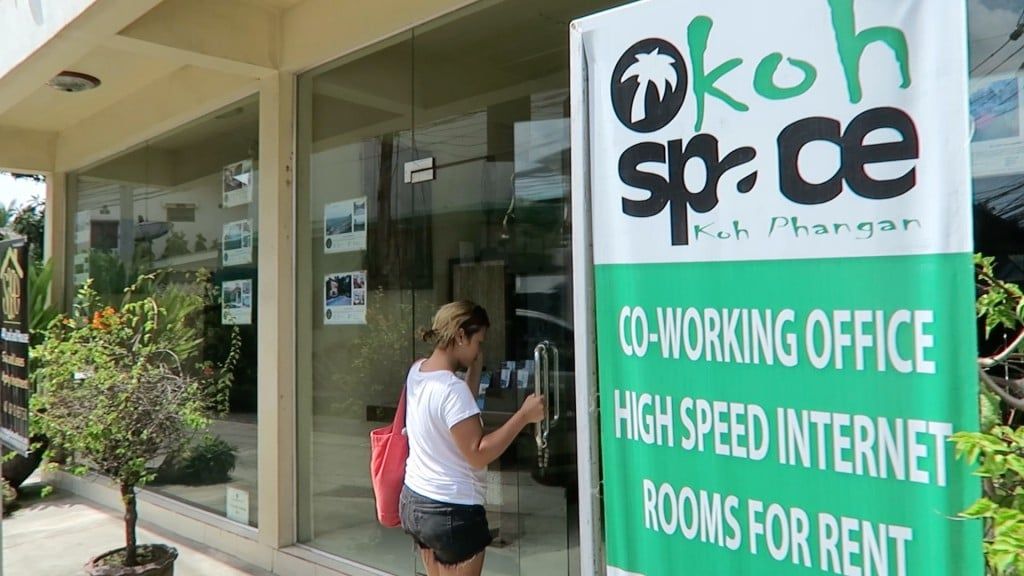 For those of you who watched my vlog about my first week on Koh Phangan, you would remember that I didn't spend long at Koh Space. In fact, I was only there long enough to wait 15 minutes only to get thrown out by the staff for loitering (watch the video if you don't know what I mean).
It's a darn shame as I was genuinely interested in trying out Koh Space but with customer service like what we received, I refused to come back.
For those of you who may be considering trying it out though, it's very much an office environment. I wouldn't expect to meet other digital nomads here. If that's motivation, definitely check out Beachub instead.
Overall
Koh Phangan is definitely a place were you can both get work done and enjoy a bit of 'Island Life'. Especially with coworking spaces like Beachub and cafe's like Bubba's, I'm confident you'll find something that suits you.
If I had my time again, I would probably stay closer to Beachub and rent a bungalow for at least a month. Coworking rates are expensive on the island for day passes and with our stay only adding up to 2 weeks, there was no incentive for us to sign up to a membership at any of the spaces.
If you're looking for community, Beachub is definitely where you wanna go. Make sure you subscribe to my YouTube channel if you haven't already to catch a video I will be releasing all about it. Otherwise...
Until next time,
Chris