A Trip to Doi Inthanon with TakeMeTour
TakeMeTour is a travel website that I like to describe as the AirBnB of booking tours in Thailand. It's a marketplace of fully vetted local guides, crowd-sourced from around Thailand and it's a great place to seek out experiences from guides with very local perspectives.
It's also an interesting extension of the sharing economy. In fact, it's a very similar business model to what my team at Startup Weekend Brisbane worked on last year but never launched. But hey! Let's not go off on that tangent!
What I want to discuss is my travel experience, a trip to Doi Inthanon which you can view in the video above.
Part 1: The Booking Process
It was incredibly easy to make a booking on the platform. All we did was click "request to book", put in our dates and our tour guide, Sakon responded almost instantly.



After that, you simply make payment on the website and that's it! Sakon was ready at 7am, waiting in our apartment building's lobby as we walked out of the lift - very punctual.
There's also an option to chat with the guide first before putting a booking through in case you have a few questions you want answered beforehand.
Part 2: Getting to the National Park
The trip from Chiang Mai was an easy 2 hour drive and was of course, included in the cost of the tour.
On the TakeMeTour website, the tour listings are categorised by the nearest city. If you use where you plan to stay as your search term, you won't likely have to have any concern about transport. However, if you want to see the best of Thailand and are looking for inspiration, you can check out the list of top tours here.
Part 3: The King and Queen Pagodas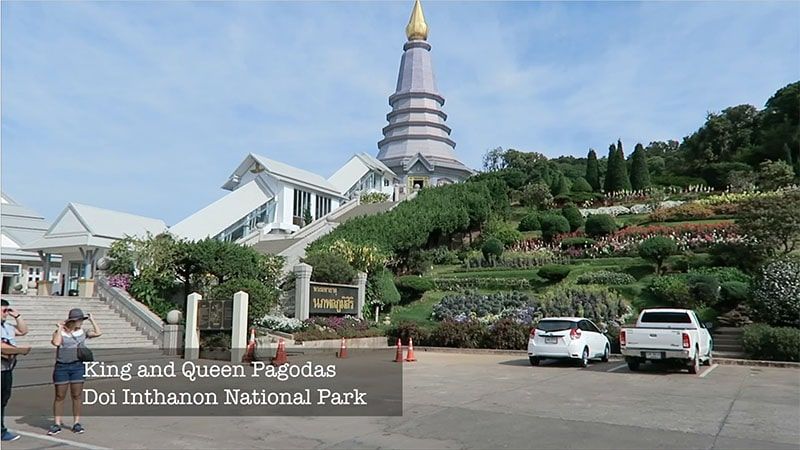 These two majestic Pagodas were built in the late 80s/early 90s by the Royal Thai Air Force as gift to the King and Queen for their 60th birthdays.
At around 2,000 metres above sea level, the pagodas are uniquely positioned not far for the highest peak of the national park, a perfect height to escape the dry heat of Chiang Mai, breathe in fresh air and check out some awesome views of the mountains.
It's hard to believe that these monuments are less than 3 decades old but of course, Thailand is still a kingdom and for the most part, the Thai people LOVE their king.
One of the quirkiest things about this attraction that made us smile were the modern escalators that you can ride to each Pagoda. I've travelled quite a lot around Asia and I don't think I've seen anything like it.
One tip I'd give to anyone planning on giving the pagodas a visit is to get there early. That's what my girlfriend, Denise and I did and we basically had the place to ourselves! If you've done a bit of travelling, I think you'd agree with me that this is pretty rare.
Part 4: The Highest Point in Thailand
Yes, this is a bit of a novelty.
The highest point is not actually a lookout but a sign amongst a forest of trees. Once you reach it, it's time for that obligatory selfie - or if you have a tour guide we had, they can take the photo for you!
After you take a photo with the sign, you can take a stroll through the forest using a path of wooden bridges, passing a small shrine and ending up at a small museum.
There's also a few other lovely walks you can take through this area of the national. All of this, by the way, you can view in the video above.
Part 5: Hill-Tribe Markets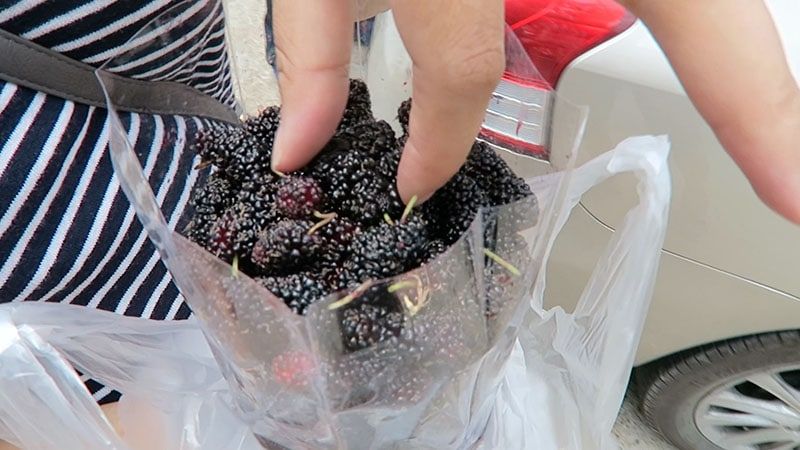 On the way down from the peak, we stopped at a local market run by the hill-tribe people of the mountain. Here, you're able to buy various organic fruit and vegetables as well as traditional pieces of clothing.
In the video, Denise picks up a small bucket of 'blackberries' for only 20 bah however, we later realised she'd got it wrong and that they were actually Mulberries. It doesn't really matter though. They were great all the same!
Part 6: Wachirathan Waterfall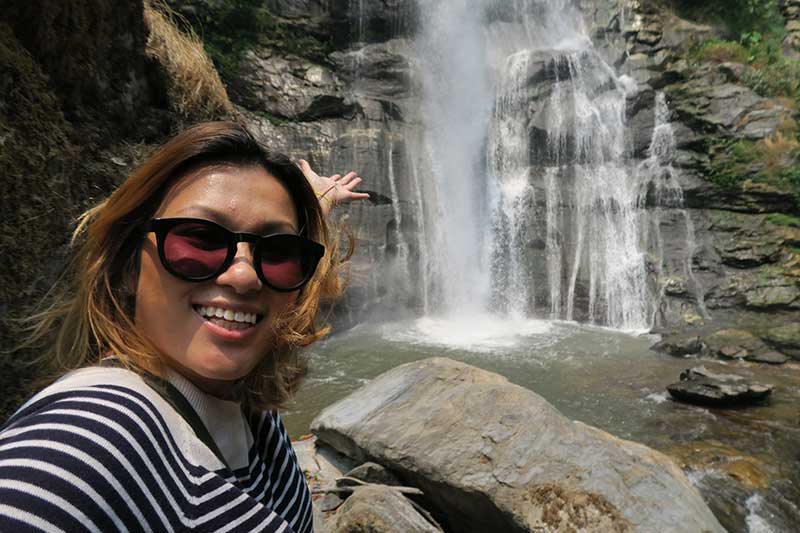 The second waterfall on the way up to the peak of Doi Inthanon, Wachirathan Waterfall is about 80m in height and is one of the only, if not the only waterfall still running during dry season.
Denise and I love waterfalls but we would have loved to have had a swim as well. Unfortunately, we didn't bring our swimmers so we were stuck with just taking photos and walking down the stream which - hey - wasn't too bad!
Also, nearby the waterfall are two restaurants, the second of which we grabbed lunch and had a longer chat with our guide Sakon.
Part 7: The End
At the end of the day, we arrived back at apartment building a little tired but quite happy with how the day went.
The whole process was seamless, to be honest. From booking to getting home, there were no complications. In fact when I arrived home, I realised that like AirBnB, TakeMeTour had taken a lot of the guess work out of the whole process. We were able to take care of all the nitty-gritty on their website so when it came time for the actual tour, we were good to go.
If you're interested in booking a tour with TakeMeTour and enjoyed this article, I'd appreciate if you could use this link to signup to the website so I get credit for referring you.
Until next time,
Chris