Warsaw Wrap-Up: 2 Weeks as Digital Nomads in the Polish Capital
Despite the low cost of living, fast internet and position in EU, Warsaw seems to have failed to make it into any lists of major digital nomad destinations (currently sitting at position 115 on Nomad List) and honestly, I can see why.
One thing I've noticed over the past 18+ months of living the 'digital nomad lifestyle' is a mass migration out of Europe during winter and of course, a mass migration back to Europe when the weather improves.
In Warsaw, the weather remains mild even during the summer months.
The reason I mention the weather up-front is not to deter you from Warsaw but to demonstrate that it might be the only obvious factor afflicting this otherwise nomad-friendly European city.
I personally did not enjoy Warsaw as much as I'd hoped but I can definitely see it's good points.
The city is a modern metropolis unlike anything I've seen in Europe. It's high tech, has great infrastructure and has all the trimmings of a modern city including Uber and UberEATS.
So without further ado, let's get into my full evaluation of Warsaw as a digital nomad destination
Cafes & Coworking Spaces
Unlike in Belgrade and Sofia - where I researched, tested and compared a collection of coworking spaces - for this trip to Warsaw, I had already decided on one coworking space that I wanted to work out of. That space was Warsaw's Google Campus.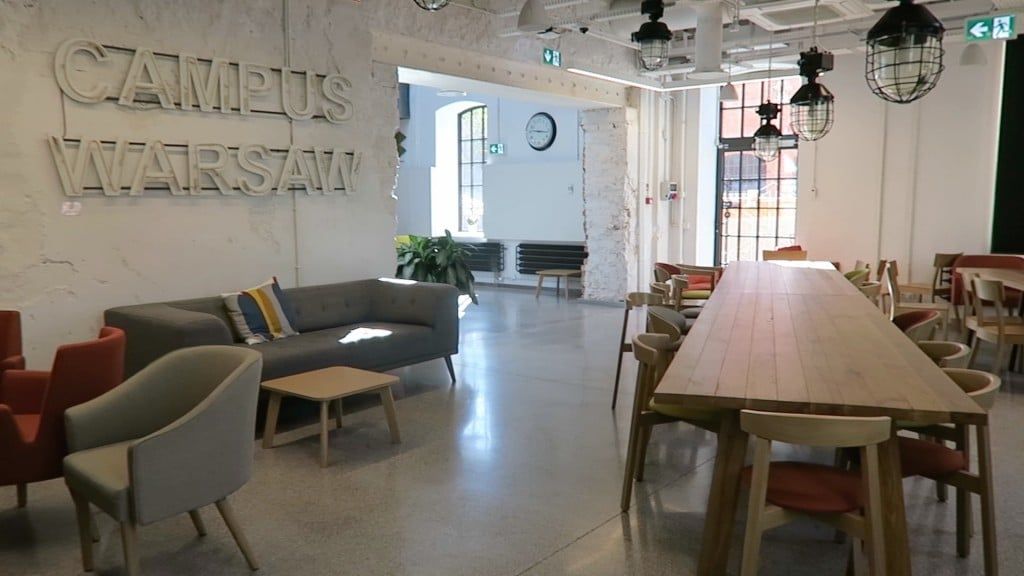 In case you weren't aware, Google has set up free coworking spaces around the world in locations like London, Tel Aviv, Madrid, Sao Paulo, Seoul and London but despite the non-existent price tag, each of Google's spaces are generally well-equipped with modern facilities and incredibly fast internet. The Warsaw version of Google Campus is no exception.
With free, blazing-fast Wifi and plenty of ergonomic office seating, Campus Warsaw seemed like a no-brainer to spend my working days in Warsaw but after two days of closure due to a public holiday in Poland, I found myself getting into the routine of working from home.
The space is brand-spanking new after recently moving locations and the internet did not disappoint. However, I felt the location was a little remote and my decision to base myself near the new location was the biggest mistake of the trip.
Speed Test Results
SSID
DOWNLOAD
UPLOAD
PING
TIME RECORDED
Campus Community_Fast
120.58 Mbps
256.24Mbps
3ms
10:37am - Aug 14
145.48 Mbps
205.94 Mbps
3ms
9:39am - Aug 16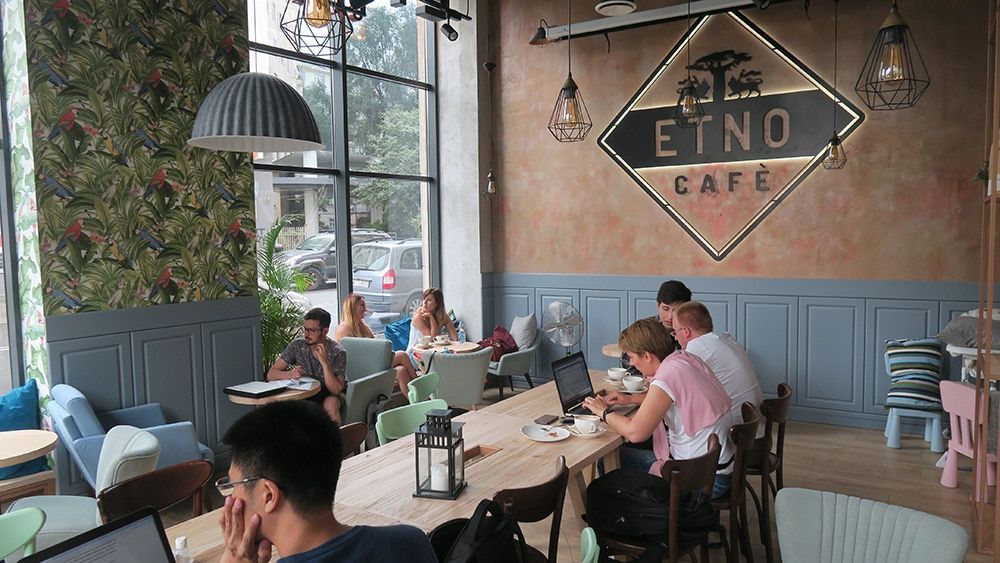 While I didn't end up whipping out my laptop during my visit to Etno, I saw a lot of others that did.
It's one of those trendy cafes that seems set up perfectly for remote freelancers and I noticed a digital nomad meetup happening there during my last week, suggesting that this might be a bit of a nomad hotspot.
Speed Test Results
SSID
DOWNLOAD
UPLOAD
PING
TIME RECORDED
#Etno Cafe
12.21 Mbps
29.90 Mbps
13ms
2:44 pm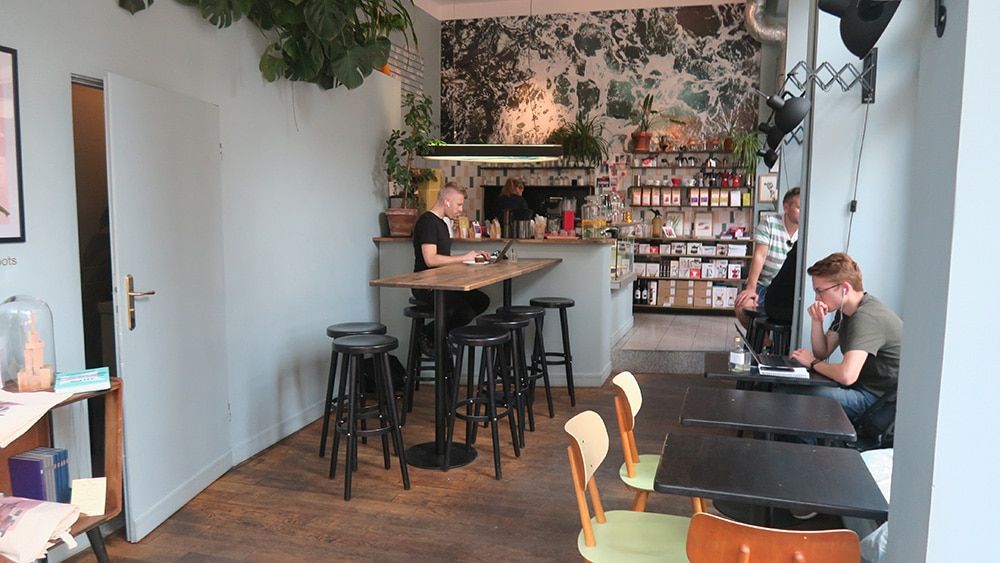 Situated not far from Warsaw's Nowy Świat, STOR is a quaint little cafe, similar to the look and feel of Etno.
I didn't whip out my laptop here either but the internet speed and abundance of laptop workers demonstrated that this was a good work cafe as well.
Speed Test Results
SSID
DOWNLOAD
UPLOAD
PING
TIME RECORDED
STOR
41.30 Mbps
40.20 Mbps
2ms
4:37 pm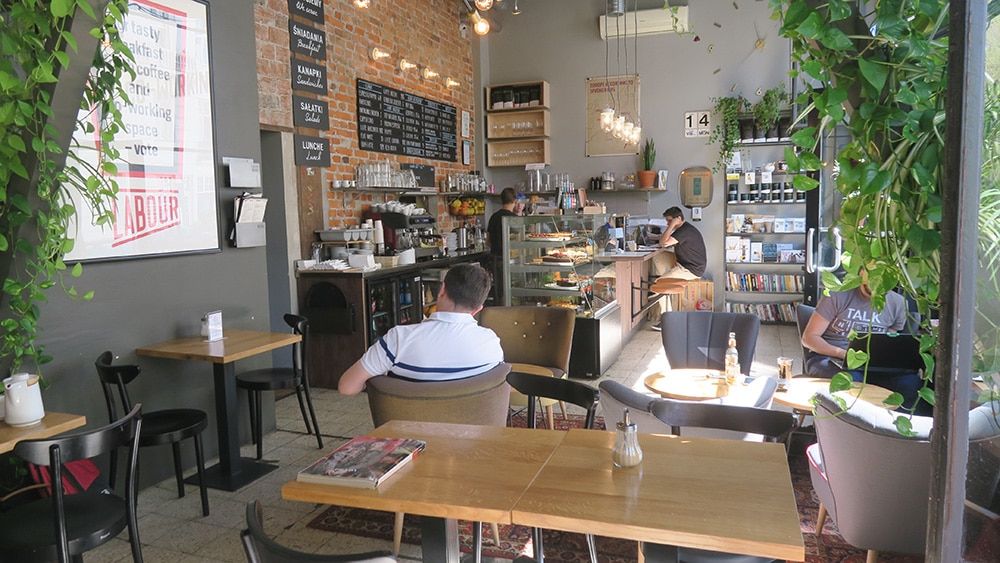 Third on my tour of nomad-friendly work cafes was Labour Cafe Deli & Coworking, which by the name, sounds like the ultimate coworking cafe but in reality was much like any cafe with most patrons stopping by for a coffee or breakfast.
On that note, I'd highly recommend the Shakshuka for breakfast. It was absolutely delicious and a steal at 18 PLN (~$5 USD).
Speed Test Results
SSID
DOWNLOAD
UPLOAD
PING
TIME RECORDED
LabourCafe
17.53 Mbps
22.43 Mbps
19ms
11:36 am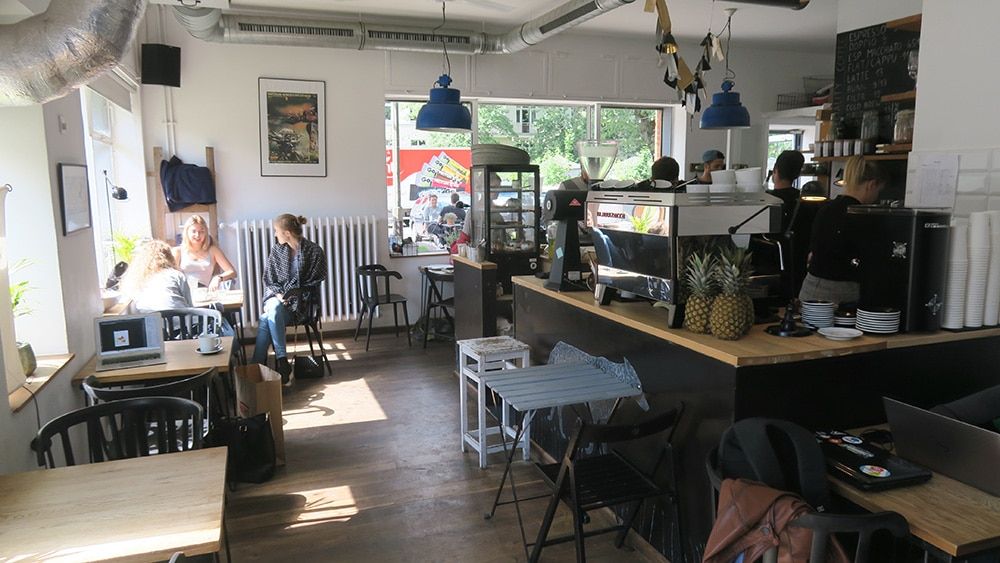 On my second-last day in Warsaw, I decided to get out of the house and check out the final cafe on my list, the Secret Life Cafe.
It's situated north of the centre of town near the Arkadia mall and seemed to have a mix of normal cafe-goers and laptop workers.
Speed Test Results
SSID
DOWNLOAD
UPLOAD
PING
TIME RECORDED
SecretLifeCafe
3.91 Mbps
3.55 Mbps
13ms
12:56 pm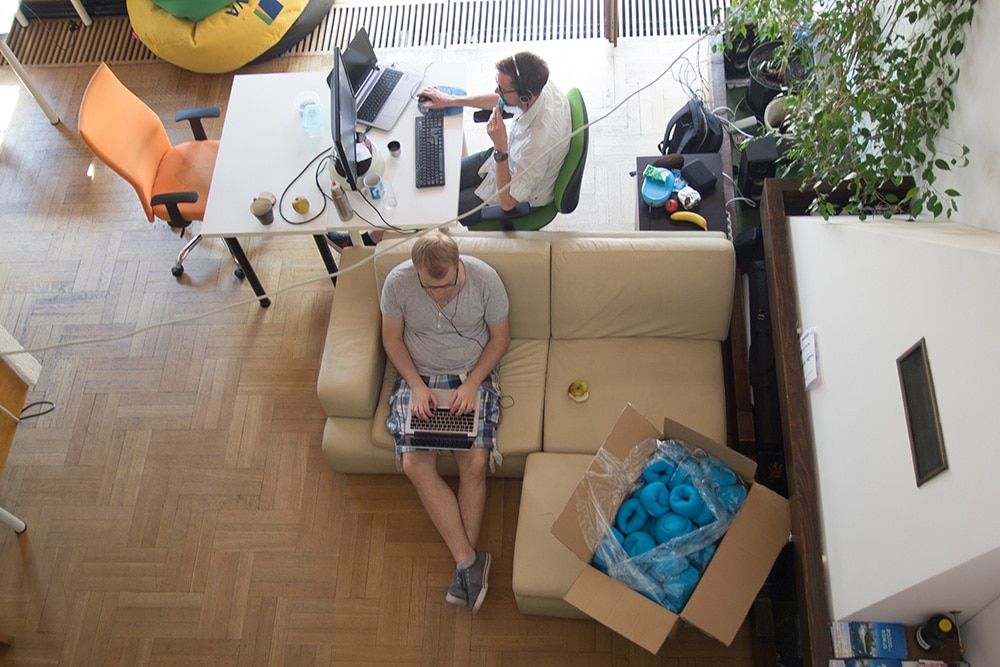 I decided to check out Reaktor as it was only a short walk from the Secret Life Cafe.
I must admit, I walked past it a few times as I tried to figure out it's location. It's actually just a house in a normal residential area - no signage, just a regular house.
Once you walk inside however, it's obvious the house is a shared space.
I spent a few hours there working on the video for this blog post. The internet was good but the space is definitely more focused on the local startup community as opposed to transient workers like me.
Speed Test Results
SSID
DOWNLOAD
UPLOAD
PING
TIME RECORDED
ReaktorNETbyCisco
91.87 Mbps
94.22 Mbps
2ms
2:36pm
Cost of Living
Accomodation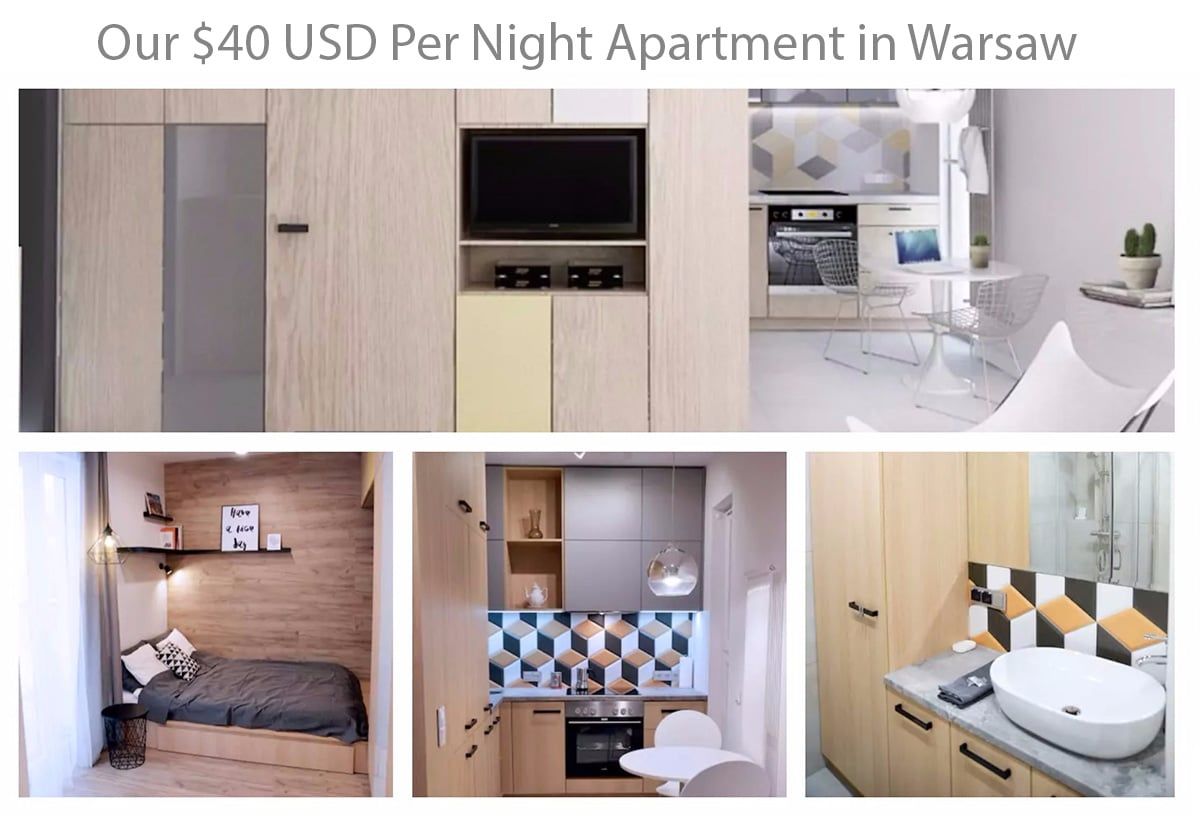 As we have done all throughout our time in Europe, we booked our apartment through AirBnB and paid $700 AUD (~$550 USD) for our 14 night stay.
Having no connections or previous experience in Warsaw, we elected to take the easy and secure option but of course, if you can afford the inconvenience, I'm sure the price of actually renting an apartment like ours would be remarkably lower.
Food & Drink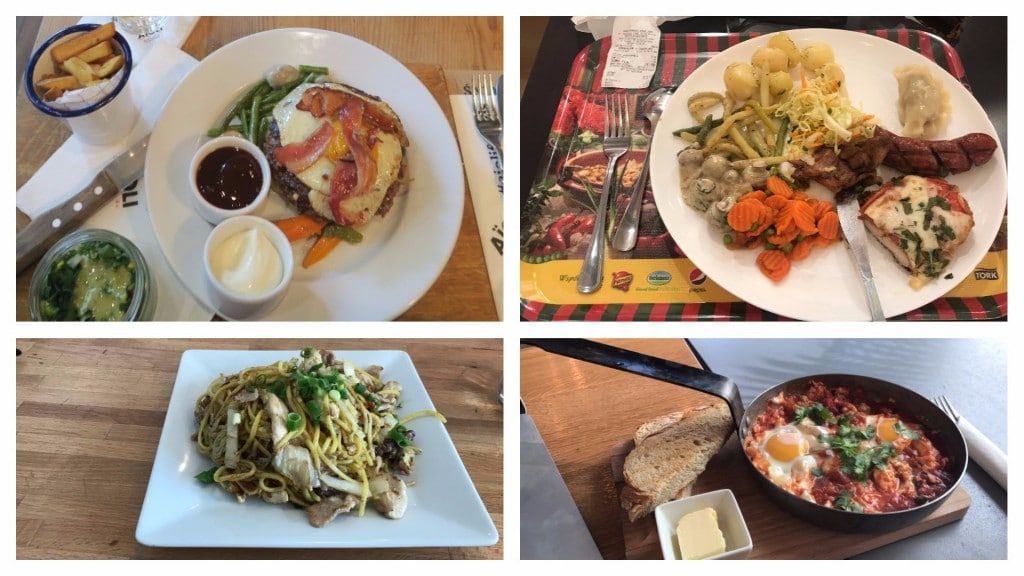 After almost two months living in South Eastern Europe, we were happy to find that Warsaw's food selection was a bit more diverse.
You may think that the food in Poland is all meat and potatoes but Warsaw is a world city and brings together all types of cuisines. We especially enjoyed eating Asian food again as the Asian food in Serbia left much to be desired.
As for the prices, I felt that Warsaw was a little bit more expensive than Belgrade or Sofia but this came as no surprise as Warsaw is much more of a modern and world-famous city.
Some examples of meals we had in Warsaw include:
A 700g selection for a food court buffet = 24.80 PLN (~$6.82 USD)
A lovely Hache steak at the 4th best dinner spot in Warsaw (according to Foursquare) = 36.90 PLN (~$10.15 USD)
Asian Noodles with Chicken (pictured above) = 22 PLN (~$6 USD)
Vegan curry and Rice = 24 PLN (~$6.60 USD)
Two kebabs, chips and juice (from Kebab King) = 22.81 PLN (~$6.28 USD)
A dumpling dinner for two including soup at Pelna Para = 95 PLN (~$26.14 USD)
Groceries
We've found grocery prices to be quite similar across the destinations we've covered in Eastern Europe. It's one of the truest aspect of cost of living as unlike AirBnB and restaurants, the prices aren't likely to be inflated by tourism.
The following is a few examples of prices we found at the big supermarket chain Carrefour.
Fruits
Vegetables
Red Apples
$1.07 USD/kg
Onions
$1.10 USD/kg
Meats
Tomatoes
$1.10 USD/kg
Chicken Breast
$3.85 USD/kg
Potatoes
$0.41 USD/kg
Pork Mince
$3.85 USD/kg
Carrots
$0.55 USD/kg
Polish Sausages
$3.30 USD/kg
Mushrooms
$2.20 USD/kg
Other
Eggs
10 for $1.62 USD
Bread
$0.52 USD per loaf
*Using the current mid-market rate of 3.63 Polish Zloty to 1 USD
Phone Plans
Using Johnny FD's article on Warsaw as a guide, we had heard that the company Play was a good telecom provider and funnily enough, their SIMs were the only ones available when we arrived at the airport.
I was astounded to see a SIM card with a huge 30gb data limit for only 19 PLN (~$5 USD) but discovered after one week that the SIM card was only valid for 7 days, after which we had to visit the Play store in order to extend for an extra week for an additional 10 PLN (~$3 USD). For sure, it wasn't expensive but it was quite annoying and left me wondering, who needs 30 gigabytes of data for a single week?
Coffee and Alcohol
I've found that Alcohol is quite cheap anywhere in Eastern Europe and in Warsaw, you can grab a beer from the local store for only 2-3 PLN, which is no more than $1 USD. As for drinking out, the only beer I drank in Warsaw was by the park near Old Town and cost me just 13 PLN (or just under $4 USD).
For Coffees however, I noticed a little bit of hike from what I was paying in Belgrade and Sofia. I'm talking about $2-4 USD as apposed to $1-2 USD. Doesn't sound like a lot but it does add up over time if you're a regular coffee drinker.
Transport
For transport, you've got a range of options.
The most exciting to us is that Uber is here! It's been so long since we've been able to use Uber and it was great to have that convenience again. It wasn't too expensive either. Most trips cost us under 20 PLN (~$5.50 USD) with the exception of our 4omin drive to Modilin Airport which was about 90 PLN (~$25 USD)
The public transport system is also really well done. Trams, Metros and Buses are all at your disposal for the low rates of:
3.40 PLN (~$1 USD) for a 20min ticket
4.40 PLN (~$1.20 USD) for a 75min ticket, or
7 PLN (~$2 USD) for a 90min ticket
With plenty of other options for multiple days and weeks.
Finally, the most unique transport option in Warsaw is the bike sharing system. You can identify the stations by the Veturilo branding and all it takes is a phone number and 10 PLN (~$2.77 USD) to get started.
The bike sharing system is very cheap - maxing out at 7 PLN (<$2 USD) per hour - and once you have an account, you simply scan the QR code on the back of the bike with the Verturilo phone app and click Hire. When you're done, you just insert it into your nearest station.
Keep in mind however that the system can be prone to failures and I had my account blocked twice due to the system not recognising my return.
Lifestyle and Things to Do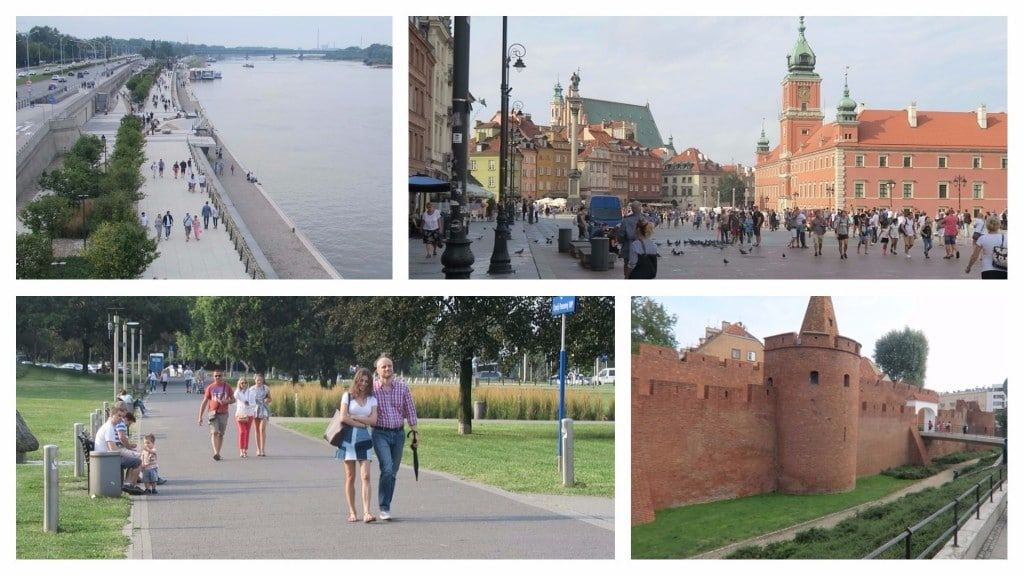 At first sight, Warsaw looked like a very liveable city. Modern infrastructure, a lovely riverside and a safe cycling system make Warsaw an impressive modern metropolis but in terms of keeping occupied, Denise and I struggled.
Warsaw's Old Town is obviously a must-see but otherwise, we're not ones for museums and historical monuments. We felt that after one weekend in Warsaw, we'd seen all that we needed to see and Warsaw served more as a low-cost destination to cover time in-between Greece and Las Palmas.
In terms of lifestyle, you can obviously expect a pretty standard modern European lifestyle. The only things that make Warsaw a pain is the language barrier (not a huge deal) and also, just how spread out the city is, making it harder to get around.
Final Thoughts
Warsaw is a low-cost, modern European city with a mild climate and great internet.
Overall, I think my personal experience was tainted by choosing the wrong area to stay (near Google Campus' new 2017 location). I usually like to be walking distance from most of my necessities but unfortunately, I underestimated how big the city was and found myself feeling isolated, being stuck between two train lines and a construction zone in quite a boring residential area.
The centre of the city however, is home to many cafes, coworking spaces, restaurants and malls.
I obviously didn't get the full 'Warsaw experience' and I'd be willing to give it another chance with the right friend or guide but in terms of living conditions for digital nomads, Warsaw seems to offer a standard European city lifestyle. Which, depending on whether you're looking to do business or focus more on lifestyle, might make you either love or hate Warsaw.
Unfortunately for me, the experience was more sour than sweet.
Until next time,
Chris