Why I Won't Pay to Stay in a 5-Star Hotel
Travel is now cheaper than ever. Instead of a full-service flight, you can forego all the luxuries and travel for half the price on a super low cost airline like Scoot. Instead of taking expensive cabs, you can save around 20% using ride-sharing services like UBER. And, instead of booking an expensive hotel room, you can stay in an unique guest house at a super-competitive rate with AirBnB. The technology revolution has finally caught up with the world of travel and not only are things cheaper, they are often better.
HeyHa House, Chiang Mai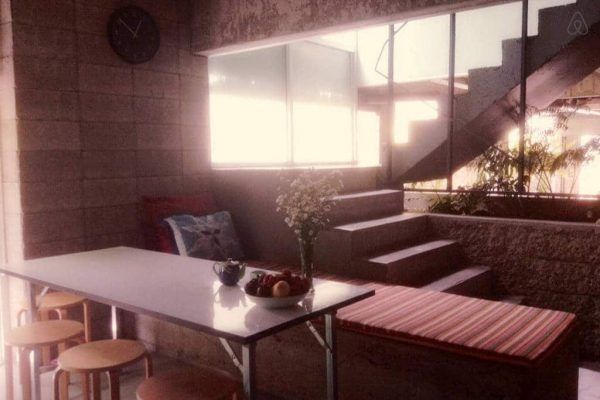 On February 6, 2015, my girlfriend and I hopped out of a cab and into the front office of a guesthouse in Chiang Mai. We were met by our host and taken to our room. Among the luxuries that were afforded to us were a private ensuite, air conditioning, a queen-sized bed and free Wi-Fi, breakfast and bikes. Our room was cleaned daily and our host was available for advice at all times. How much did it cost us to stay here? $22 AUD a night! Needless to stay, we were very happy to pay. In Brisbane, we pay double that in rent, plus we have to pay bills.
The Grand Mecure, Patong Beach
After Chiang Mai, we flew to Phuket where we had an entirely different experience. My girlfriend had found what we thought was a great deal on room at the Grand Mecure in Patong Beach for 'only' $111 AUD per night. We were looking forward to that 'five-star' experience and after a ridiculous 3 hour journey from the airport (insider tip: make sure you take a cab and not the minibus) we were ready to be taken care of. At the front desk, we were served a complimentary beverage and asked to wait for about 20 minutes in the lounge to see if our room was ready for an early check-in. After close to half-an-hour of waiting, I went back to the front desk to see what was up and discovered that the staff member had forgotten us. She went to check the room again and offered no apology.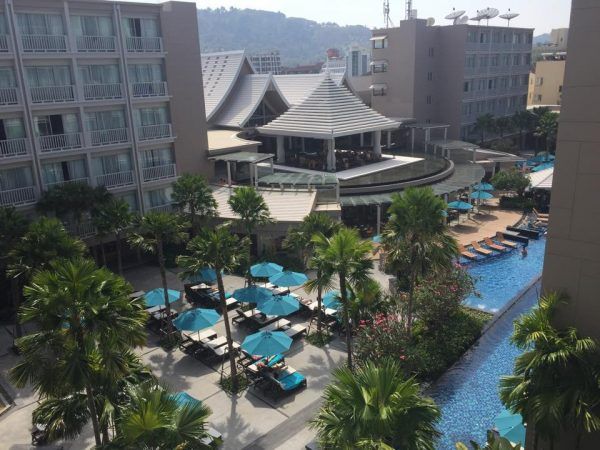 My frustrations continued as more things started to go wrong. First, I discovered the in-house Wi-Fi was excruciatingly slow and I took my computer to the business centre where the internet was faster. Ten minutes in and the power shuts down. I sat there expecting someone to come in and fix it or at least come to my assistance. Instead, I left the business centre to ask if anyone was attending to it. They took no action.
The next day, we booked a tour of Phang Nga Bay through the hotel and were told to be ready for pickup at 7am. We got up early, had breakfast and waited for pick up.... No one came. After calling the tour company, we found out the actually pickup time was 10am.
After 4 nights at the Grand Mecure, I was left dissatisfied. We had just paid close to 5 times what we had spent at HeyHa House in Chiang Mai and were expecting the staff to be at least as hospitable as our last host. However, we discovered our experience with the Grand Mecure would be nothing compared to the next guesthouse we would stay in.
Carnarvon House, Georgetown, Penang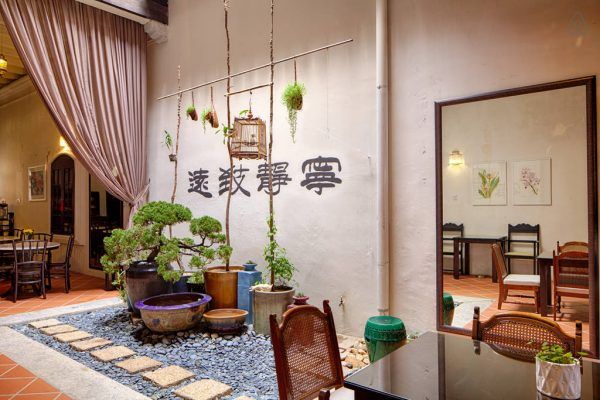 Started by Jamie Tan and his business partner, the Carnarvon House near the historical district in Penang is a beautiful heritage house in Georgetown. Although, the rooms are smaller and the bathrooms are communal, our 2 night stay felt 10 times more luxurious than our stay at the Grand Mecure. The guesthouse had all the essential amenities such as free Wi-Fi and towels but what made it special was not only the guesthouse itself but the hosts.
Our host, Jamie was a friendly Penang native who was passionate about his guests and incredibly hospitable. Jamie and his friend, Eunice sat down with us and helped us map out where to go in Penang. He helped us get a cab on Chinese New Year and he had open discussions with us about his experiences around the world. This was a far cry from the staff at the Grand Mecure, who left us forgotten for half-an-hour and caused us to wait for a tour at 7am that started at 10am. How much did this unique experience cost us? $30 AUD a night!
After the experience at Carnarvon House, I was convinced that this is the way to travel. At a guesthouse like Carnarvon you get to be part of the history of the Georgetown. As opposed to the artificial experience of staying at a hotel, our host was invested and interested in his guests. Therefore, the level of service and hospitality was much greater. AirBnB has opened up an entire industry allowing the people who are most passionate about tourism to access the market.
Technology is driving this new era of tourism. For hosts, you don't even need a computer to run your business (our first host, Ty, used an iPad). For travellers, you no longer have to pay for in-flight entertainment, alcohol and snacks on plane. You don't even need to take a taxi when you don't like the price. My girlfriend and I took a ride in clean air-conditioned UBER from Karon beach to Patong Beach in Phuket for 307 baht after the local taxis quoted 400 to ride in the back of a van!
This is an exciting time for world travel. If you live in a 1st world country, you now have an amazing opportunity to travel the world for much less than it costs you to go about your business at home. These opportunities have spawned a new movement of travellers called the Digital Nomads.
Until next time,
Chris