The Ultimate List of Digital Nomad Jobs (23 Ideas With Examples)
In December last year, I created a post on the 8 Most Common Digital Nomad Careers in which I went over the most common Digital Nomad Careers that I'd discovered across my journey.
While I do think it's important to build a career while travelling, I know that a lot of you are looking to just make at least some money online so that you can get started and so, I've decided to create a new post in which I'll do my best to cover every digital nomad job that I've ever heard of someone making money from.
But first, let's clarify what I mean by the word job.
My personal definition:
A job is simply any situation where you trade your skill/expertise and/or your time for money with a client or employer.
I might cover online business ideas in a future post but for now, I suggest to anyone starting out to choose a job that you can do remotely. If you don't know what that job might be just yet, keep reading for a definitive list on each job I've come across.
Web and App Development
Just like I mentioned in my post on digital nomad careers, I still believe that being a developer is the most ideal digital nomad job.
1. Wordpress Developer
Of course, the most obvious digital nomad job is to become some kind of web developer. It's what I personally chose when starting out and with almost every business needing a website these days, it's one of the most in-demand skills you could learn.
In my digital nomad careers post, I interviewed some pretty high-level developers but those of you starting out, it should be much easier to focus on building basic websites like Wordpress combined with a free or paid theme like Divi (recommended).
Given that Wordpress powers approximately 27% of the internet (as of 2016), it's the obvious framework to build simple websites that are both highly editable by developers and easy to use for the client.
Out of all the web work I've done for small business clients, working with Wordpress has been the platform of choice and you can find a ton of Wordpress jobs on freelance platforms like UpWork.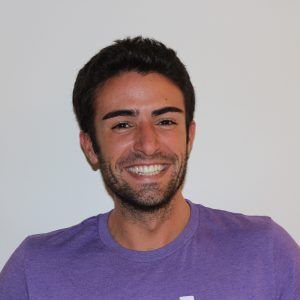 As a Travel Developer, I stick with Wordpress for developing websites to clients because of it's ease of use, supportive community, and flexibility.  Also, most of my clients want a product that they can learn and not need to contact a developer every time they want to make a simple change (i.e. change of hours of operation) .  The speed with which Wordpress websites can be set up enables me to finish projects in a short amount of time and hand-off the project to the business owners and stakeholders.  This allows me to never feel stuck in one place for a project - and rather be in a more supportive role as I travel the world.
2. Shopify Developer
Shopify is an eCommerce platform that powers 500,000 businesses' online stores and as a Shopify developer, you can tap into the ever increasing amount of small business entrepreneurs who are using the platform to create their own online freedom income.
Specialising in Shopify is a good alternative to Wordpress, especially if you mix with other nomads who are doing eCommerce as you can help them to build their stores and optimise for sales.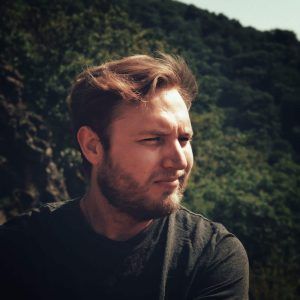 I became a Shopify developer after I started traveling, as a gap year from my developer career back in America. I've always been passionate about Shopify's platform and how easy it was to work work with. While abroad, I met a lot of people who ran commerce businesses. Everything from socially conscious brands like Feel Good Bali to the dropshippers of Chiang Mai.
Thanks to Shopify's brand reach, serving over 375,000 merchants, I've been able network globally as a freelancer. In addition, I've had the opportunity to build a theme specifically for dropshipping sites (theme coming later this fall).
3. Mobile App Developer
Despite the fact that web apps continue to become more and more powerful, there is a still a strong need for app developers who create native apps for iPhone and Android.
With Google and Apple controlling over 99% of the smart phone software market, your choice of specialisation is either to develop for Android (Java-based programming), IOS (Swift-based programming) or for both (using frameworks like React Native, for example).
When I started out as a developer, I choose to go down the web development path, as I felt there were more options in this area but being able to create software is a valuable skill if you're dedicated to becoming a programmer.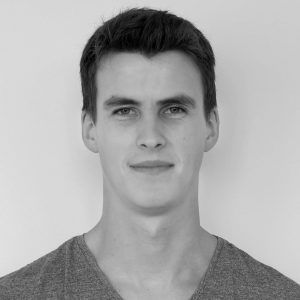 Getting into software is one of the best things you can do to achieve location independence. For the last two years I have been traveling full-time while building a distributed team of developers and designers that help startups and corporates build apps and APIs. With Blackbelt Labs being setup location independent from the start we were able to attract talent we could not reach by being stuck in a single location.
How to Learn Web and App Development
Their are numerous resources online for learning to code including:
For Wordpress development specifically, I learned how to build my own theme with the Lynda course, WordPress: Building Themes from Scratch Using Underscores. While I wouldn't necessarily recommend building themes from scratch with Underscores, it was a good insight in to the Wordpress templating system and was the basis for my future development in Wordpress.
What I would recommend is using a premium theme like Divi to get up and running efficiently whilst also being able to customise exactly to the client's (or your own) needs. This is actually the subject of my second Skillshare.com class which you can access with a free trial here.
For learning Shopify development, Skillshare.com also has a great course on developing for Shopify that I recommend called 'Shopify Essentials for Web Developers: From Store Setup to Custom Themes'
For Mobile App development, Facebook has developed a framework for creating apps for both platforms using Javascript called React Native. A few really good courses that I've taken on React Native are from Stephen Grider on Udemy:
Otherwise, popular Udemy courses include:
Finally, for Web Development, I've put together a selection of classes for you to explore on my Skillshare.com page here. Remember: all of my Skillshare.com classes can be accessed for FREE for a whole two months for new members, so check it out!
---
Sales and Marketing
The driving force of any business is sales and marketing and with audiences moving online, it's creating more opportunities for remote work.
If you know how to drive traffic, leads and customers to a business, you'll always be in demand.
4. Copywriter
Copywriting is a great nomad job to get started in if you're a native English speaker as it's an easily accessible skill to learn and having a command of the English language will put you ahead of a lot the low paid work from developing nations.
What is copywriting? – It's basically writing with the purpose of persuasion. While a content writer will write blog posts, copywriters will write sales pages. Both are similar but copywriting is much more lucrative as your income is only limited to your ability to write persuasively.
I personally know a bunch of nomad copywriters and it's something they say they've made a good amount of money from.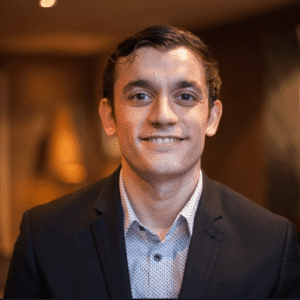 A couple of years ago I ditched the corporate office life to work online & travel the world. Nowadays, I'm a freelance copywriter on UpWork, sell info products on Fiverr and run a blog called King Passive - all whilst travelling across South America.
Copywriting is a great skill to have because it gives you the freedom to work online, pick your hours and of course, earn some decent money along the way. Plus every single business needs copy - so you'll always be in demand.
5. Content Marketer
As the Content Marketing Institute describes it, 'Content marketing is a strategic marketing approach focused on creating and distributing valuable, relevant, and consistent content to attract and retain a clearly defined audience'. Put simply, it's a practice involving the creation and distribution of content to market your business.
My friend and fellow blogger Tomas Laurinavicius puts it like this, 'blogging is more like documenting and sharing a personal point of view whereas content marketing has a clear goal to raise awareness, convert, sell, etc'. Content creation might be part of your role as a content marketer but as a marketer, you start with an objective and work backwards.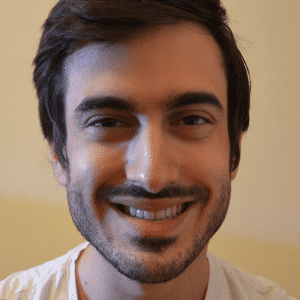 I love working as a content marketer because it has given me the freedom to travel to 15 countries in the past 8 months. None of my clients have had any quarrels about my traveling; in fact, after I told one of them I was in Ubud, he started looking on Google Street View and became amazed at the place.
The time difference can be tough at first, but if you make it clear to the client that you are going to work with some delay while providing the same value than before, they won't care. Still, working remotely as a content marketing has been one of the best things I've ever done.
6. Conversion Rate Optimiser
Further down the marketing funnel sits the discipline of Conversion Rate Optimisation. Commonly referred to as CRO, it's a field in marketing and data analytics that involves increasing the percentage of visitors to a website that convert into customers, or more generally, take any desired action on a webpage.
I've done some CRO in a previous position and from my experience, it involves a sequence of making modifications to pages, setting up tests and analysing data that gets repeated over and over.
It's a quite specialised role in marketing but if you're the kind of marketer who's more data-driven, this could be a good option for you.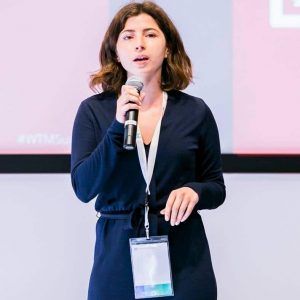 Back in 2012 I started as a conversion optimisation specialist. I was actively writing articles and giving talks on this topic. That brought me clients which most of the time did not need me on-site. Thus in 2014 I left my hometown and I am traveling since.
There were many businesses I helped during my journey, including two the biggest European cruise lines, a 3D printing, innovative fashion, health and real estate startups.
7. Hubspot Specialist
HubSpot is a powerful marketing automation tool that many businesses use to develop and manage inbound marketing campaigns.
Since it's adoption by over 34,000 businesses, the use of HubSpot has become a marketing specialisation on its own and with businesses spending up to $2,400 USD per month to use it, its a field that can prove quite lucrative.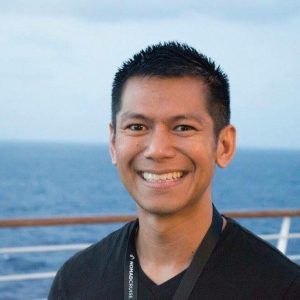 I've been location independent since 2015, and I make a full-time income through my consulting work. I help my clients develop, launch and manage inbound marketing campaigns using HubSpot. My work includes lead generation, email marketing and social media. I've landed consulting projects by positioning myself as a HubSpot expert and working with clients that already use this tool. My work is completely done online, and I've managed client projects while traveling in Europe, South America and Asia. I've spent most of my time in Latin America since I can easily work U.S. business hours, and also learn Spanish.
8. SEO Specialist
Search Engine Optimisation (or SEO, for short) is a marketing discipline focused on growing visibility in organic search engine results. In simple terms, SEO specialists help websites appear higher up when you search for something on Google, Bing, Yahoo and any other search engines.
Specialising in SEO was in fact, the primary discipline that allowed Sean Ogle (one of the earliest digital nomad bloggers) to live a location independent lifestyle and to this day, I've met a few nomad SEO specialists that are doing well with this particular job.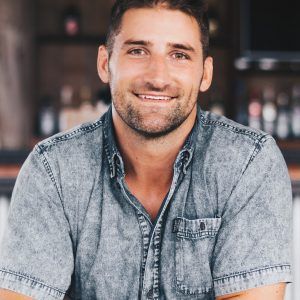 I've been doing SEO consulting in some capacity now since 2010. Apart from a couple of longer stops along the way, I've been nomadic for the majority of this time; living in the UK, Bali, Thailand and Morocco. Back when it was a struggle to get 1Mb/s download speeds in Bali things could be a little difficult. These days, where the mobile data speeds in developing countries often beat wired connections in some parts of the UK, challenges like this are a thing of the past.
Although the world of SEO is ever-changing, I still believe it's one of the best value investments for almost all businesses. That's why this is an aspect of digital marketing that I continue to believe in and feel passionate about.
9. Performance (PPC) Marketer
Performance Marketing is a comprehensive term that refers to online marketing in which advertisers and marketing companies are paid when a specific action is completed; such as a sale, lead or click. PPC on the other hand, stands for pay-per-click, a model of internet marketing in which advertisers pay a fee each time one of their ads is clicked.
Basically, the role of a Performance (PPC) Marketer is to work with online ads. These might be the ones you see at the top of Google, in your Facebook feed or on a website. PPC marketers strategise, create and test these online ads for maximum ROI and if you're good at it, the career potential is limitless.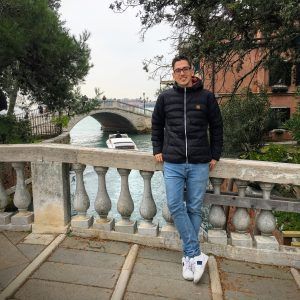 Working in Performance Marketing with the focus on Google AdWords and Facebook Ads is the perfect setup for my location independent lifestyle. After earning experience in agencies and in-house for several years I wanted to combine work with more freedom. So I started with online client acquisition and finally became self-employed.
My working time now consists of creating performance marketing strategies and campaigns, monitoring and optimising ad performance and keeping my Google AdWords or Facebook Ads clients up to date via Mail, Skype or Asana. In regular online-meetings, we collaborate on strategies for coming projects. This can literally be done from anywhere in the world. At the moment I'm in Venice in Italy and definitely know that I wouldn't change anything in my work-life-setup.
10. Social Media Marketer
Social Media Marketing is a form of online marketing that involves creating and sharing content on social media in order to achieve marketing and branding goals.
Although most of us engage with social media on regular basis, Anna-Lena (below) says you'd be surprised by how many businesses are totally overwhelmed by managing it on a professional level and don't know at all how to handle their profiles.
With so many different platforms around these days combined with the pressure to compete against so much content, social media marketers can be a valuable asset to businesses who simply can't manage the time-intensive task of preparing and posting statuses, graphics, photos and other content.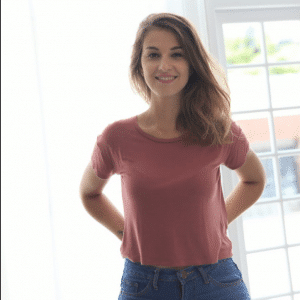 I knew I was only gonna be happy in life if I could work on my own and from anywhere in the world. Social Media always was more to me than just a tool to stay in contact with friends, so I decided to make it my work too. Now I work with solopreneurs and smaller businesses on their kick-ass social media strategy.
It's the perfect job when you want to be location-independent in order to travel the world. Plus, I sincerely believe that my travel-lifestyle enhances my creative process.
11. Virtual Assistant
'Virtual Assistant' (or VA, for short) is a broad term that generally refers to a freelancer who provides professional administrative, technical, or creative assistance to clients remotely.
Theoretically, all the previous sales and marketing disciplines just mentioned could be a part of a virtual assistant's job however, VAs are usually more generalised. You may find a design VA who deals with all creative assistant work, a technical VA who deals with websites and technical marketing aspects or a generalist marketing VA who works across the full stack of marketing disciplines.  It really depends.
As an online business expert, I don´t need to be where my clients are. Most of my clients have a stationary business and they want to expand into the online world. They can focus on their content while I work on the tech side (website, e-mail marketing, etc). As a VA you can start from scratch and offer your clients what makes them and you happy. And it makes me happy to travel around the world. I am more efficient and productive than ever before because I don´t need to stay in one place.
12. Strategic Consultant
A Strategic Business Consultant works on the high-level aspect of a business. While sales and marketing are usually involved, it's perhaps more appropriate to say that strategic consultants can work with businesses to solve almost any issue and assist decision making at the senior management level of the organisation.
I've met just one digital nomad who identifies as a strategic consultant and his name is Zack Young.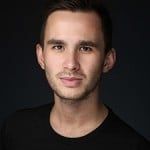 Back in 2015, I was spending almost 3 hours a day commuting to and from the office in London. It was such a waste of time, so I knew something had to change. Strategy consulting can be delivered in person but is more commonly being delivered through digital, making it possible for me to provide strategic advisory to companies all over the world. After becoming nomadic, I can now work with companies all over the world and provide real value - as if I was with them onsite. Slack helps make this possible, as people feel like they're together all in one space. The world of work is evolving and the rules are for you to write.
How to Learn Sales and Marketing
As a part of my role with Health Guardian in 2016, I was taken through some courses from DigitalMarketerHQ that I thought we really valuable. These were:
Conversion Funnel Mastery
Optimisation and Testing Mastery
Paid Traffic Mastery, and
Analytics and Data Mastery
All of these are available under the one subscription to Digital Marketer HQ.
---
Design
Design is another popular location independent field of work as designers often work freelance and of course, their entire job can be done with the use of laptop, some design software and perhaps a digital drawing pad.
13. Graphic Designer
For the artists and creative types among you, you may want to consider a career as a location independent Graphic Designer.
Often times, I meet designers who offer graphics as just a part of their service offerings, as the freelance gigs for graphics can be small and sporadic. However, you're only limited in this career path by the strength and uniqueness of your designs.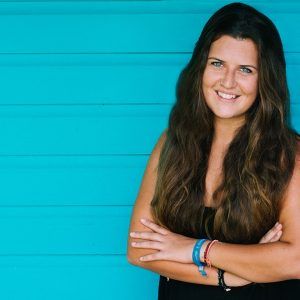 Working as a Graphic designer is one of the best jobs you can do remotely because the most important thing in order to do my job is also the thing I never have to pay extra luggage for: my creativity. Then I just need my laptop, pen and paper and headphones, so I can build my office everywhere.
Even though it comes in handy to have good Wifi, there are moments in my creative process where I can work easily without Internet connection, so with some good planning I can work while I am on the road.
It takes a while to build the remote business in this field, but once your clients trust you and see that you are still always available, your portfolio can start to grow quickly.  I can convince my clients to benefit from my lifestyle because I get inspired by designs and cultures from all over the world and never stop getting more and more ideas.
14. Web Designer
Often confused with the term 'Web Developer', a web designer's focus is more on the design aspect of a website and should include working knowledge of user experience design and front-end web development.
Often times, a web designer role includes some web development and many clients expect that web designers actually know how to implement their design. On the other hand, a web designer may simply specialise in the design aspect and pass on the designs to a developer to implement. A common pattern for a lot of small business clients is creating designs in Photoshop and then passing them off to a Wordpress developer to implement.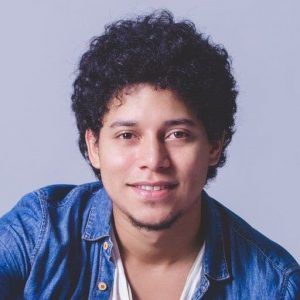 I have always been passionate about design and helping others strive for something better, so I was lucky to have self-learnt coding when I was 14 years old. I've used this skill the last five years to create my own list of clients, where I create websites for online entrepreneurs and professional bloggers who want to up their game with better branding, more signup leads and more revenue.
As I only need a laptop and reliable wifi, I can practically be anywhere, so ever since I worked for myself, I have visited and lived in more than 70 cities around the world.
15. UI/UX Designer
While technically they are separate fields, UX and UI design are often grouped together as they both involve a thorough understanding of how the users interact and behave with technology and design.
UX stands for User Experience and encompasses all aspects of the end-user's interaction with the company, product or service. UI on the other hand, stands for User Interface and is more concerned with the actual design elements that make up a piece of software or hardware.
Both UX and UI design is quite a specialised field but it is growing.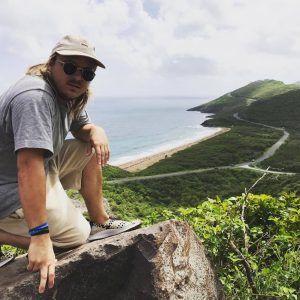 As a traveling UX & UI designer I get to understand the local needs and how the users interact and behave with technology and design. I get more productive by being on the road while working, and it always feels nice to threat yourself with something nice after a good day of working. From a nice dish, great Airbnb or to plan the next destination.
How to Learn Design
Unfortunately, I don't have any specific courses to recommend but I'm sure that by searching the biggest education sites online, you'll be able to find a highly recommended course. These are sites like:
---
Foreign Language
Working with foreign languages is a great discipline for digital nomads as both concern foreign travel and cultural exchange.
16. Online Language Teacher
You'll likely find 'Online Language Teacher' on the top of any list of ways to make money living abroad but have you considered offering language training completely remotely?
I'm met a few people on my nomad journey who have funded their travels this way and even interviewed one of them on my YouTube channel.
To me, it requires a certain personality to succeed with online teaching. If the idea of being in constant conversations with people makes your head spin, it's probably not for you. Plus, as it is a job based on meetings, you'll have to be online during certain time zones.
For North Americans, there's a platform called VIP Kid that accepts almost anyone with a college degree and for Brits, Aussies and Kiwis, I hear the equivalent is ABC360.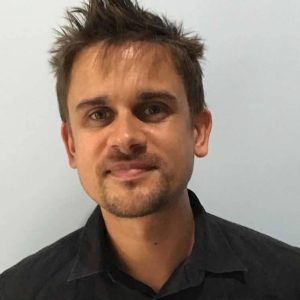 I was in China teaching while learning Chinese when I decided that working on the internet could give me more freedom. Initially I was teaching students I had met face-to-face. Now I work with people from all over the globe. I spend my time between Europe and Asia. The nomad scene is interesting because you get to meet a lot of open minded people who are prepared to work hard to create interesting and fruitful lives.
17. Freelance Translator
Translating is not a field I hear about often in the digital nomad world but for a location independent lifestyle, it makes perfect sense.
If you're bilingual, you already know how to translate to a certain extent so you're off to a great start! And as you'll read below, Marjet was basically able to build a career as translator completely on the road.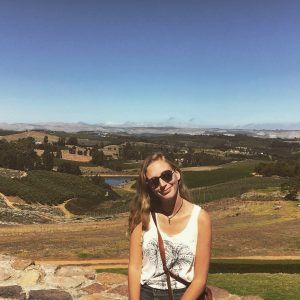 We were already traveling for a few months and I needed to get a job online, so I searched on Upwork for what was most requested for by clients. Coding wasn't something I could do, copywriting was, but there was a lot of competition as well, so I got to translating; I was able to do it because I can speak 2 languages, and there aren't many people around the world that speak Dutch.
I learned that advertisements and marketing texts were most requested for and because of my background in copywriting and journalism, I was able to do it. It was all accidental but still the pieces of the puzzle ended up fitting perfectly. I now have the freedom to work from anywhere and I can pick my own clients. Upwork has been a perfect platform for me since it works with reviews for clients as well, so I can check the experiences from other freelancers. I have 4 regular clients with continuous projects, so I don't have to worry about the next gig anymore.
---
Other Ideas
The above jobs cover virtually all the positions I've seen nomads use to fund their travels but as this is The Ulimate List of Digital Nomad Job Ideas, here are a few others that I'm sure exist but am yet to verify as a 'digital nomad job'.
18. Accountant or Book Keeper
As a former accountant student and intern, I wouldn't recommend accounting as a location independent job. Number 1, it's not something you can get into easily and number 2, the culture around remote work for this particular field is a bit behind. However, after meeting with Jeff Maddux from The Lifestyle Accountant, I have faith that Accounting will become more of a remote-friendly career in future.
As an alternative to Accounting, perhaps an easier field to turn into a location independent job is the role of a Book Keeper as this role requires little to no formal certifications.
19. Audio Producer
I remember coming across a friend of a friend who's not necessarily a digital nomad but was able to perform his job as a audio producer remotely.
If you think about it, sound design, mixing and mastering can all be done with just a computer but obviously, if you had to record a band or musician live, you'd be stuck in that location.
20. Voice Talent
This is actually a job that I've been paid for on UpWork but I don't think it requires a big mention.
A Voice Talent is simply anyone who is able to record a narration on audio and send to the client. All you need is a good audio recording setup and good voice to get started. Unless you truly have a unique voice however, I don't believe it to be that sustainable.
21. Video Editor
While video editing is another job that I get paid to do remotely, I feel that it is often highly under-valued. Usually, it is the one who shot the footage that gets to edit it and as a video creator myself, this makes perfect sense. The alternative - being an actual videographer - I would not consider to be 100% location independent as it requires being in a particular location.
22. Article and Blog Writer
While it may sound like an ideal location independent job, very few people I know actually make decent money from writing for blogs and other online publications. Most of the articles you'll see on big news websites are written by unpaid contributors and for small blogs, writing is often a low-value task that is outsourced to developing nations and content houses.
23. Customer Service Agent
In actual fact, I do know someone who works as a location independent Customer Service Agent but unfortunately, this role didn't fit into any other category.
Customer Service Agents (or Support Agents) may be required to respond to customer queries via email or phone and both can be done remotely given a strong enough internet connection.
And the list goes on...
I've now found myself scouring online lists for more obscure job ideas and so I think it's a good time to wrap up.
While I'm sure this list could be infinitely long, I think the 23 ideas mentioned previously should cover 99% or more of all jobs that digital nomads are funding their location independent lifestyles with.
As I mentioned, this list does not include the various types of online entrepreneurs who exist in the world of nomads but for that, I might have to prepare another article.
For now, I hope that this article has given you some ideas about the various ways you can fund your digital nomad lifestyle and if you're serious about building a location independent career, I'd recommend you check out my previous post, The 8 Most Common Digital Nomad Careers.
Until next time,
Chris
---
Disclosure: Some of the links in this post are 'affiliate links.' This means if you click on the link and purchase the item, I will receive an affiliate commission. This is however at no extra cost to you. You'd just be helping me out