Four Things I Learned about Study Abroad while on Exchange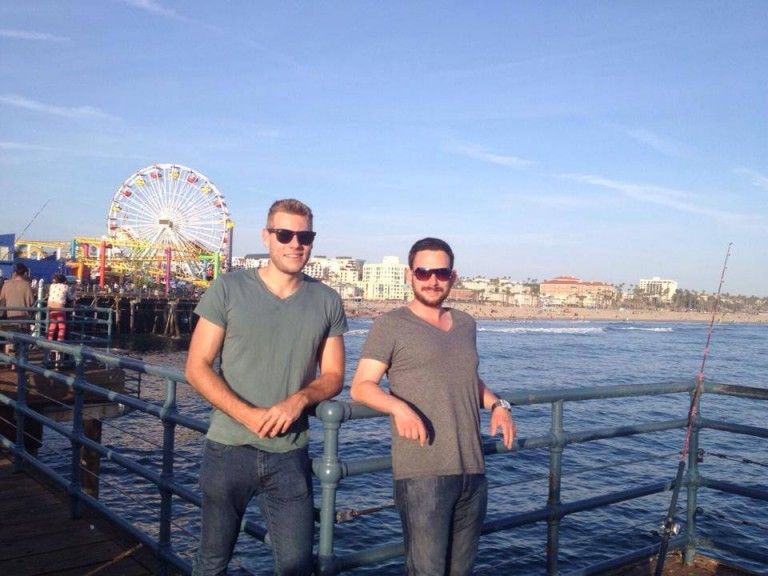 A 6 month study exchange to a foreign country is one of the most rewarding ways to spend a university semester however, it does come with its challenges. Depending on where you go, it can cost a lot of money but if you do it right, the experience you gain is so worth it.  This is some of what I learned from what was one of the greatest travel experiences I have ever had.
---
Lesson 1: Research the Partner University
Sounds pretty obvious, right? Well, unfortunately I made this mistake and it caused me a lot of pain and regret.
For my exchange, location was paramount. I wanted to be in LA, that was my dream. However, there was only one partner university in the immediate region. I had conceived ideas about what I could expect from an American College - perhaps I'd watched too many American teen movies.The reality was that the college experience at this particular university was incredibly lacking.
I spent the first two weeks coming to terms with my new crappy student residence, the isolated location of the university and the lack of parties and social events. The good news is that I turned the experience around and ended up having an amazing time overall but for those first two weeks, I felt a great deal of regret for choosing this university and I even considered coming home early.
Lesson 2: Be Adaptable
After I realised that the university I had chosen was not going to give me the experience I was looking for, I began to change my approach. I searched online for other ways to meet new people and have more fun. Lucky for me, although the university didn't live up to my expectations, I was living in a very exciting part of the world; SoCal, USA.
I began to make my exchange experience more about LA and less about the university. I found my place in a LA community I found on Meetup.com and made numerous acquaintances and few good friends. I also found and participated in a Facebook group of exchange students at the university, who like me, were looking for new experiences outside the university. I also made some lifelong friends in that group and went on a number of amazing trips with them.
Lesson 3: Use the Opportunity to travel
Take advantage of that student VISA and travel outside of your university's location. Often, you'll be in a part of the world very far from home, giving you the opportunity to use your university's location as a base for further travel.
The best way to travel, in my experience is to find other exchange students and go on trips with them. The domestic students are generally much less willing to travel and are more likely to going to be going home to visit family over semester breaks. Another option is to visit friends that are close in comparison to your home location or go on a solo journey to a location you've always wanted to explore.
On my exchange, I took up every opportunity to explore the places in the U.S. that I'd wanted to see. I went on trips with other exchange students, visited old friends and even travelled solo. Being in LA was a great opportunity to visit some of the other cities in the U.S. as Brisbane is much further in comparison.
Lesson 4: Be Bold
When none of my friends wanted to go to Florida for Miami Music Week, I decided to do something I'd never done before and fly to Miami completely alone. While it was definitely scary at first, my week in Miami turned out to be an amazing experience. When I came back, I was hooked and during the next semester break, I went on another solo journey to New York City.
My exchange experience was definitely outside my comfort zone but that is why it was so great! Those 6 months abroad represented a period of massive personal growth and while I wouldn't say I 'found myself', I managed to break through some massive insecurities and gained a new level of confidence. Make sure you use your exchange opportunity to go outside your comfort zone and try new things.
To find out more about what I experienced on my exchange, see
My Exchange Experience - Los Angeles
Until next time,
Chris